Electric Car
Diverse Powered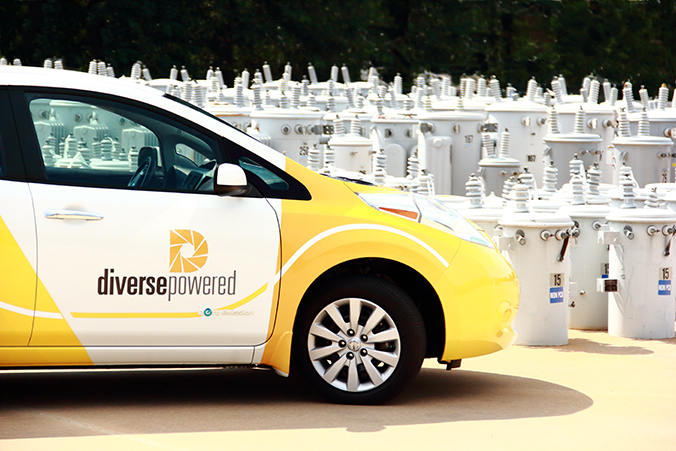 Diverse Power doesn't just sell electricity, we sell lifestyles. Electricity has many uses other than just powering our homes and businesses. The future for EV's or electric vehicles, is bright with the Atlanta metropolitan area being recognized as "the fastest growing market for electric vehicles in the United States", according to an article in Forbes magazine in Oct 2014.
Our Diverse Power Nissan Leaf is 100% electric and releases 0 emissions. It's an environmentally friendly, efficient way for us to get around town. We simply power it up at our office at night, and it's ready to go for a few days, using only 26 kwh's on a typical charge.*
* typical charging time of 4 hours on a 240 volt 50 amp dedicated circuit.