Marathon Water Heaters
Products
85 Gallon – 87 First Hour Rating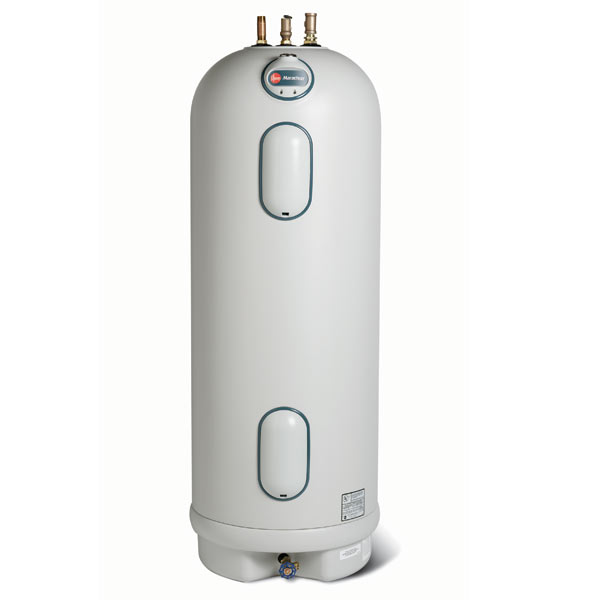 Description:
Product Specifications:
Capacity: 85 Gallons
Energy Factor: .92
Shipping Weight: 134lbs.
Element Wattage: 3800
First Hour Rating: 87
Dimensions: 28.25″ x 66.25″
All Marathon Water Heaters come standard with:
Energy Saving Pipe Wrap Kit – reduces heat loss through plumbing lines
Temperature and Pressure Relief Valve – facotry installed.
Watertight Grommets – keep out overhead moisture and condensation.
Seamless Molded Non-metallic Inner Tank – can't rust or corrode.
Fill Tube – high temperature material to withstand thermal storage and other high temperature applications.
High-tech Heating Elements – upper element fused to protect tank against "dry fire". Bottom element is low-watt density, stainless alloy for long life.
Polyethylene Outer Jacket – resists dents and scratches during transit, installation, and beyond.
Envirofoam – a great energy saver and friendly to the ozone layer – it's made without CFCs and HCFCs.
Filament-wound Fiberglass Tank – has unmatched strength.
Recessed Drain Valve – protected from damage.
Call 706-845-2000 for more information.
Our Price:
$1136.47
SKU:
MR85238