Establishing roots in Calhoun
News From Diverse Power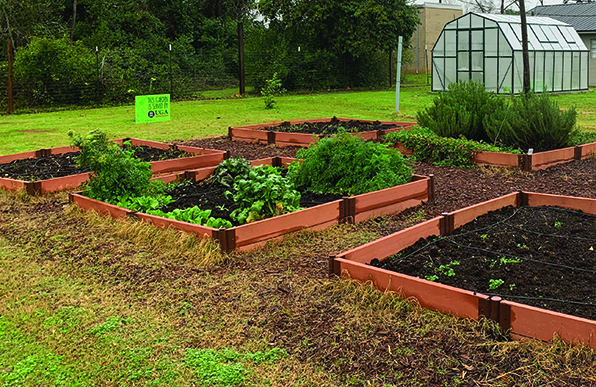 ---
It may be chilly outside, but it's warm inside the Calhoun County UGA Cooperative Extension greenhouse.
The Calhoun County Cooperative Extension received one of ten Diverse Power Foundation community grants awarded this past January and is now starting to reap the benefits of all the hard work of its volunteers.
The ROOTS (Realizing Our Opportunity To Sow) of Calhoun sets out to educate community garden volunteers, area youth and avid gardeners on the economic impact of agriculture, as well as the importance of growing and eating fresh produce.
The greenhouse recently hosted winter vegetables such as cabbage, broccoli and kale that have since been planted and currently hosts hundreds of squash-, tomato- and cucumber-germinated seedlings. The seedlings are growing fast and awaiting their opportunity to be planted in one of many raised beds in the surrounding communities of Leary, Arlington and Edison around April 2020.
The raised beds are part of an additional grant project funded by the Center for Disease Control (CDC) and the Robert B. Johnson Foundation.
The 12-by-16-foot greenhouse is constructed from a steel frame and UV coated polycarbonate panels to provide insulation in winter. The flooring allows for drainage by using a cement footer, a layer of gravel and a sand and pebble mixture to ensure surface moisture drains properly.
"This greenhouse project enhances our ability to address the issue of obesity and meet the needs of our community as they relate to this issue. It's very exciting to watch the community come together to create a positive impact," says UGA Agricultural and Natural Resources Agent Luke Crosson.
"We are extremely thankful to the Diverse Power Foundation for their commitment in providing this additional element of support through their Community Grant program," continues Crosson.
Schoolchildren from Pataula and Calhoun, grades 4-12, will learn about planting, harvesting, disease control and irrigation through hands-on classes inside the greenhouse, as well as focus on STEM (science, technology, engineering and math) topics.
When harvest time comes, each community will determine how to best distribute the fresh fruits and vegetables. Arlington is constructing a community pavilion next to their raised-bed gardens as a gathering area, while produce from the beds in Edison will be used in the school and school cafeteria.
Overflow from the extension office will be collected and stored in the office cooler for distribution to community residents who are in need.