Harris County Student Wins State Scholarship
News From Diverse Power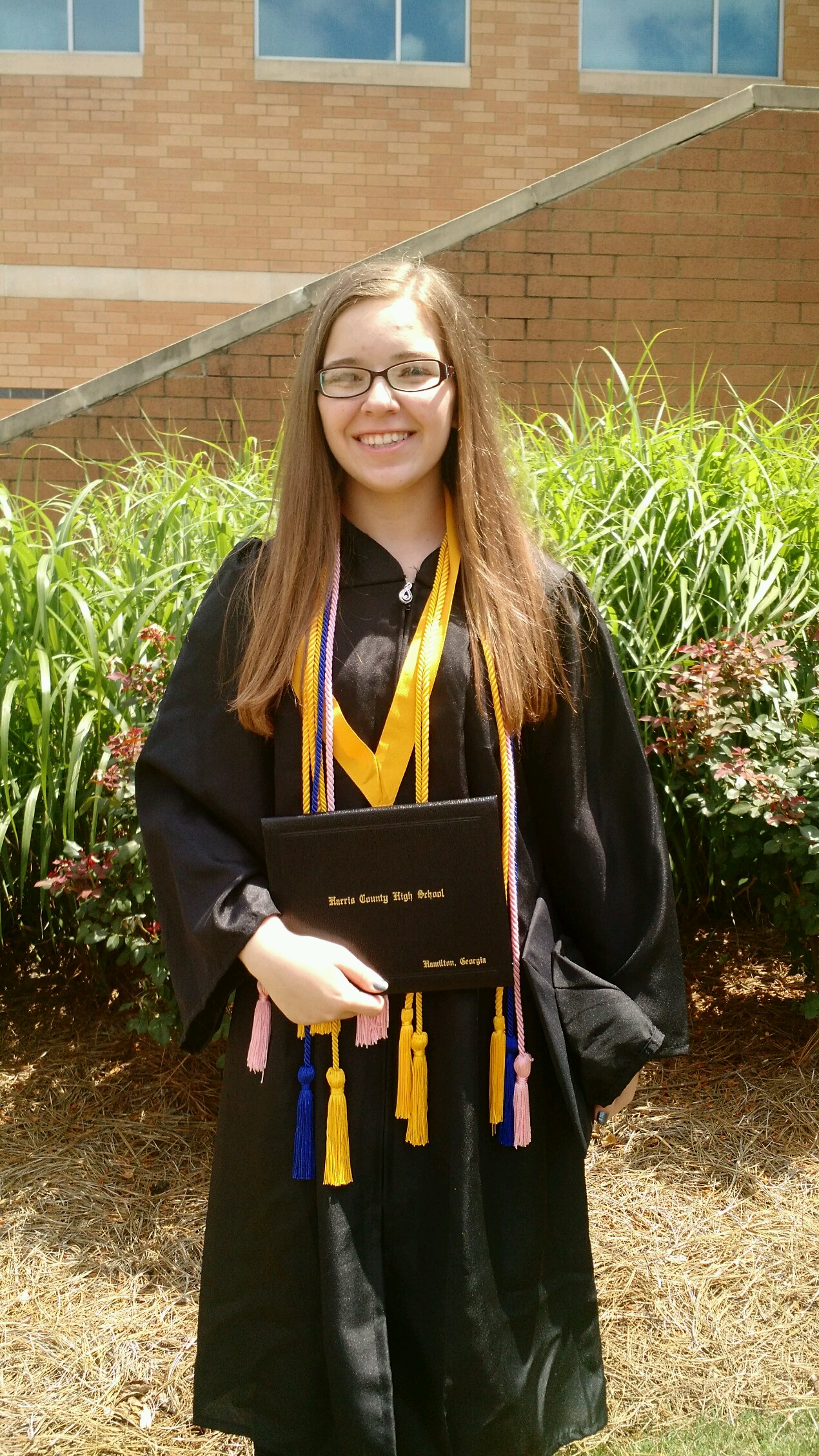 ---
Harris County High School senior Haley Anderson has been named winner of the Walter Harrison Scholarship, an annual award presented by Diverse Power and other Georgia EMCs to a select few students each spring.
Anderson is the daughter of Terry and Heather Anderson of Fortson. She will attend Georgia Southern University to earn a bachelor's degree in mathematics with an interest in Applied Mathematics or Mechanical Engineering.
As part of the All-State Choir since 2010, she held leadership positions on both the music honor society and the choral council. Her teachers note her determination and dependability. In addition, Anderson has challenged herself academically with a mix of AP and honors classes and is involved in numerous organizations including National Honors Society, National English Honors Society, National Society of High Scholars, Advanced Women's Choir and Future Business Leaders of America. She has been recognized multiple times for her academic achievements including Georgia Certificate of Merit, AP Language Award, Advanced Women's Choir Award, All-State Gold Seal for Second Audition, and Literary Trio Regional Champion.
Anderson's plan to major in mathematics is related to her goal of giving back.
"With this degree I hope to find a career where I can use math to solve actual problems in the world," she says. "This may mean crunching numbers for a medical company working on a cure for a disease or developing new formulas to help engineers create new machines for everyday life. As long as I'm doing something that helps someone, somewhere, I know I'll be happy."
The Walter Harrison Scholarship was created in 1985 by the board of directors of Georgia Electric Membership Corporation and is funded by Georgia's electric cooperatives, including Diverse Power, along with the National Rural Electric Cooperative Association and the Georgia Rural Electric Supply Corp. The scholarship is named in honor of Walter Harrison, a pioneer in the rural electric movement and a leader at the local, state and national levels in electric cooperative programs.
For information on applying for next year's Walter Harrison scholarships, visit diversepower.com or call Residential Services/Marketing Coordinator Ken Pope at (706) 845-2000.