Tourism
Georgia's Arc of Adventure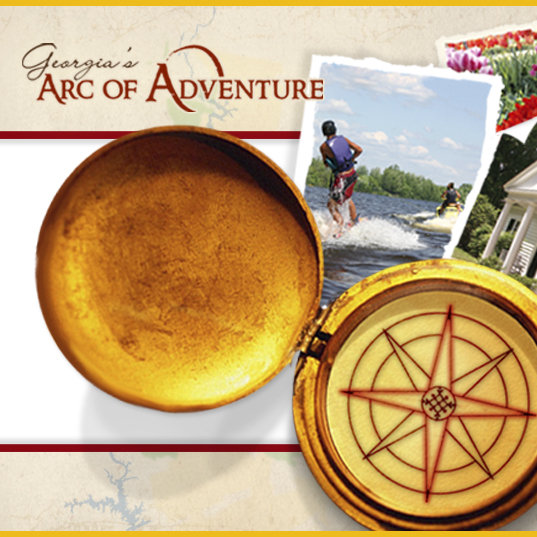 In summer 2005, Diverse Power Incorporated unveiled its first tourism brochure, dubbing its service area "Georgia's Arc of Adventure" to spotlight attractions and events within the seven counties served by Diverse Power. The local electric membership cooperative developed the brochure in response to Georgia EMC's call for co-ops to promote community and economic development within their service territory.
"The tourism brochure is a valuable tool for enhancing the economic vitality of the communities we serve," says Diverse Power President/CEO Wayne Livingston.
Diverse Power dubbed its service territory "Georgia\s Arc of Adventure" after determining adventure to be the common denominator shared by destinations within this west central Georgia region. More than 70 attractions and events are featured in the brochure and its accompanying Web site, ranging from West Point Lake in LaGrange to Callaway Gardens in Pine Mountain, or, as the tagline suggests: "From Water Sports to Garden Resorts."
The tourism brochure is placed in all of Georgia's official visitor information centers as well as welcome centers, hotels, motels and tourist sites throughout the region. Due to a demand for more brochures, Diverse Power updated listings and completed its second printing of the popular pamphlet in August 2006.
For more on Georgia's Arc of Adventure, enter our interactive Web site: www.ArcofAdventure.com