'Bandit' and 'Buford T.' call LaGrange home
News From Diverse Power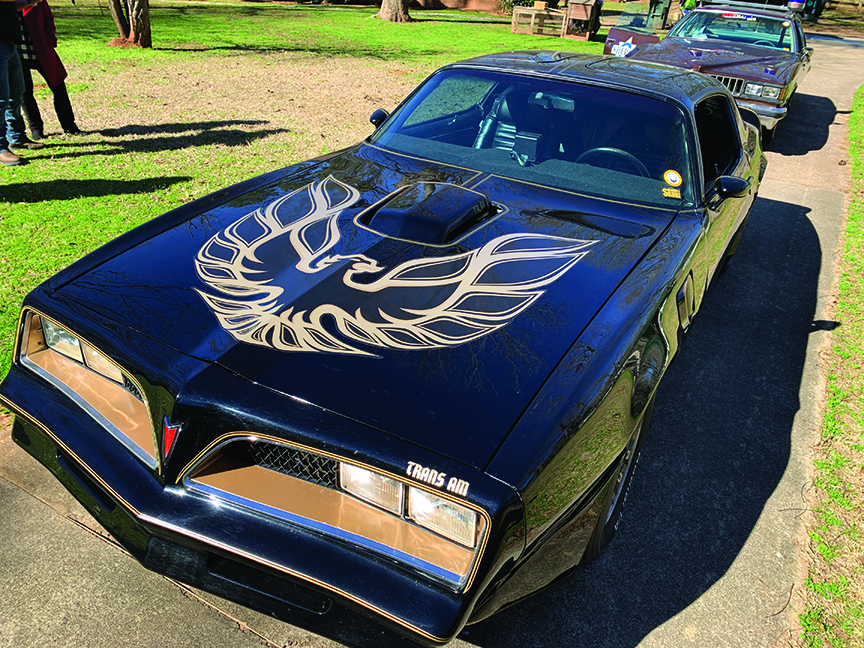 ---
Owner and president of Ragan Grading & Septic Tanks Inc. is the proud owner of an interesting find in LaGrange, Georgia.
At age 16, after watching the 1977 hit film, "Smokey and the Bandit," Ken Ragan developed a passion for Pontiac Trans Ams that he has never been able to shake.
Roughly seven years ago, Ragan was offered the opportunity to purchase and restore a 1978 Trans Am to replicate the film's iconic car driven by Burt Reynolds in the role of Bo "Bandit" Darville. Owning a replica of the Bandit's Trans Am was an opportunity Ragan couldn't refuse.
A couple of years later, Ragan purchased the deputy sheriff's car known as the "Buford T."
Both cars now include Hollywood signatures. Reynolds autographed the glove compartment door of the Trans Am, and the passenger visor of the "Buford T." deputy car was autographed by stars Hal Needham, Lottie Reed and Burt Reynolds.
Ragan and his wife, Vicki, enjoy driving the iconic car duo to car shows, tributes and veteran charity fundraisers across the country. Ragan drives his Pontiac dream car while Vicki drives the "Buford T."
"We've driven these cars all the way to Key West, Fla., Somerset, Ky., and way out to Texas" says Ragan.
Each year in September, the couple travels to Nashville, Tenn., to display their cars for the Jerry Reed Tribute Show. Reed is noted for his role as Snowman in the film, as well as his song "East Bound and Down" from the film's soundtrack.