Co-op Council hosts youth and couples conferences
News From Diverse Power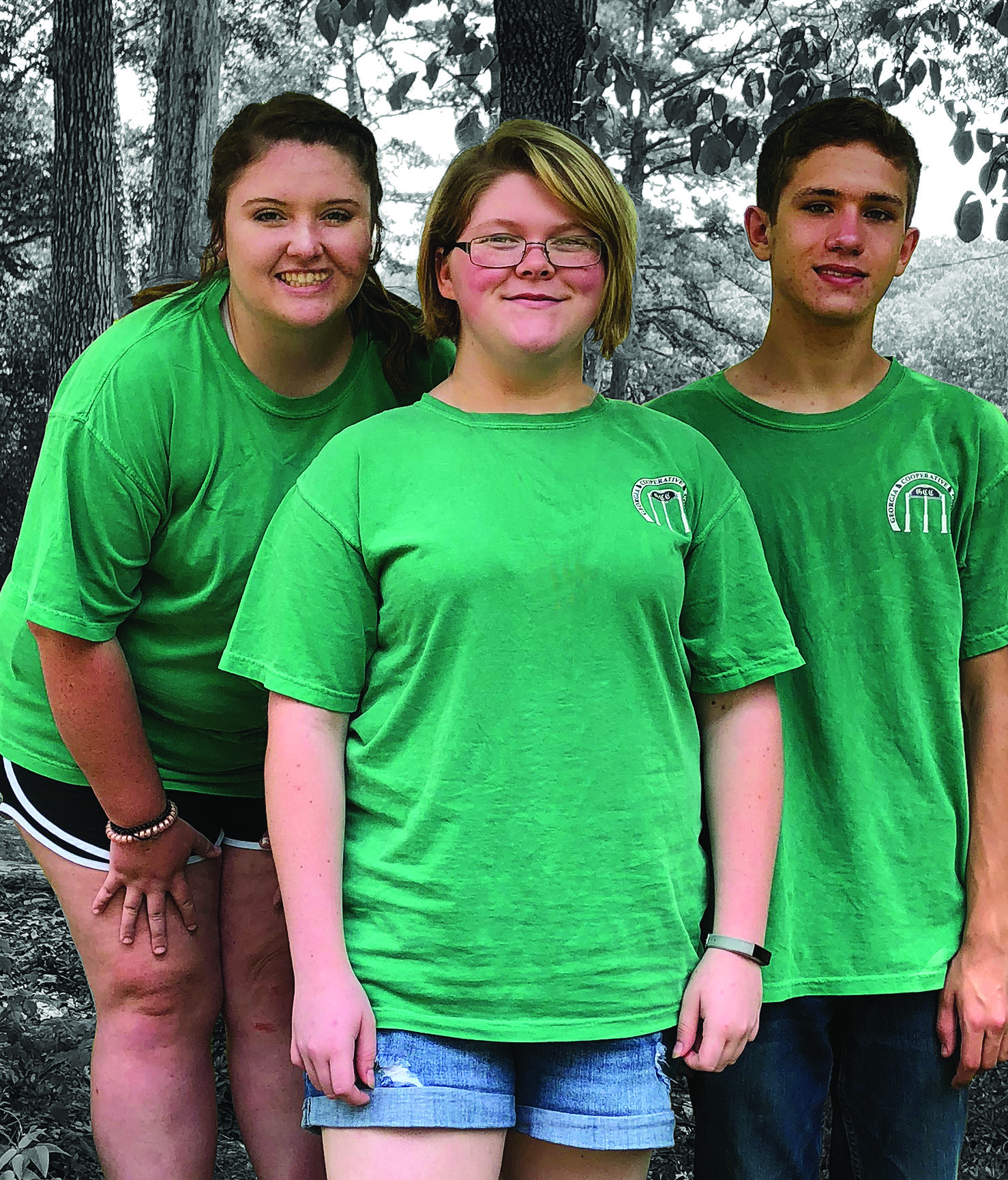 ---
(From left: Cheyenne Colley, Maddie Kirkwood and Devon Cushing attended the Georgia Cooperative Council Youth Leadership Conference in July.)
Diverse Power sponsored three area high school students at Georgia Cooperative Council's Youth Leadership Conference in July and a local couple at its Couples Conference in August.
The Georgia Cooperative Council is composed of farm supply, financial, telephone, cotton, dairy and electric cooperatives, including Diverse Power. Both the youth and couples conferences educate attendees on the unique business model of cooperatives and their impact on the communities they serve.
Area high school students Maddie Kirkwood, Devon Cushing and Cheyenne Colley attended the Youth Leadership Conference, July 16-20, at the Georgia FFA/FCCLA Center in Covington. The teens learned about the history and operations of electric cooperatives and participated in problem-solving,
team-building and communication exercises.
They visited Walton EMC, in Monroe, and Godfrey Dairy, in Madison, to see cooperatives at work.
"It was a good way to learn about leadership, meet new people and get out of my comfort zone," says Kirkwood, a 10th-grader at LaGrange High School and daughter of Valeri Kirkwood and Milton Kirkwood. "And now I have friends all over the state of Georgia. They live in places I didn't even know existed."
Colley and Cushing are both juniors at Troup High School where they are leaders in the SkillsUSA chapter. Colley, of LaGrange, is the daughter of Steve Colley and Debra Colley, and Cushing, of West Point, is the son of Rachael Ruiz.
Troy and Jennifer Martin, of Pine Mountain, represented Diverse Power at the Couples Conference, Aug. 3-5, at The Ridges Resort and Marina in Hiawassee. They learned about cooperatives from representatives of Georgia EMC, Georgia Cooperative Development Center, Dairy Farmers of America, AgGeorgia Farm Credit and AgSouth Farm Credit. The couples toured Blue Ridge Mountain EMC in Young Harris.
"The conference was very informative," says Troy, "Until you go to a conference like this, you may not realize all the benefits you get from being a member of an electric cooperative, which gives rural people a collective voice." Diverse Power Residential Services/Marketing Coordinator Ken Pope heads up Diverse Power's involvement with Georgia Cooperative Council events.
"Our goal is to serve our members and we do this by providing them with affordable electricity and also by giving them opportunities to learn and engage with one another," says Pope. "This is accomplished at the Co-op Council's Youth Leadership and Couples conferences each year."