Diverse Power Cooks
News From Diverse Power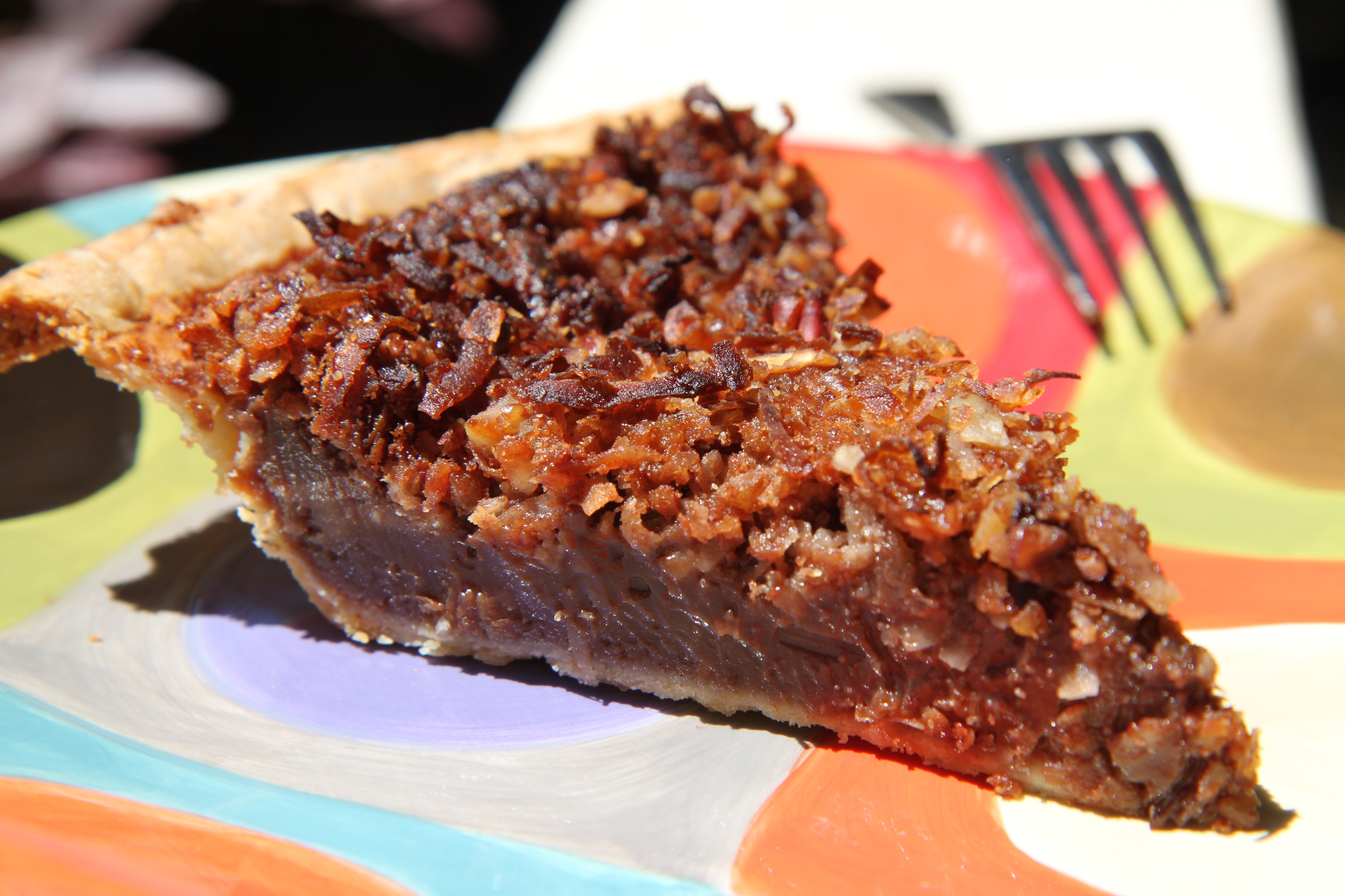 ---
At our Annual Meeting in May 2016, Diverse Power will debut a cookbook combining history of the electric cooperative with flavorful Southern recipes, tourist attractions and historic sites from throughout our 14-county service area. The deadline for submitting recipes has passed, but we invite you to enjoy one recipe that made the cut, this delicious sweet take on German Chocolate.
German Chocolate Pie
1 package (4 ounces) Baker's German Sweet Chocolate
¼ cup butter
1 2/3 cups evaporated milk
1½ cups sugar
2 tablespoons cornstarch
1/8 teaspoon salt
2 eggs
1 teaspoon vanilla
2 unbaked deep dish pie shells
1 1/3 cups coconut
½ cup chopped pecans
Melt chocolate with butter over low heat, stirring until blended. Remove from heat; gradually blend in milk.
Mix sugar, cornstarch and salt thoroughly. Beat in eggs and vanilla. Gradually blend in chocolate mixture. Pour into pie shells.
Combine coconut and nuts and sprinkle over filling. Bake at 375 degrees for 45 minutes. Filling will be soft, but will set while cooling. Cool at least four hours before cutting.
–Barbara Stubbs, Pine Mountain, Georgia