Diverse Power helps Calhoun students reach for excellence
News From Diverse Power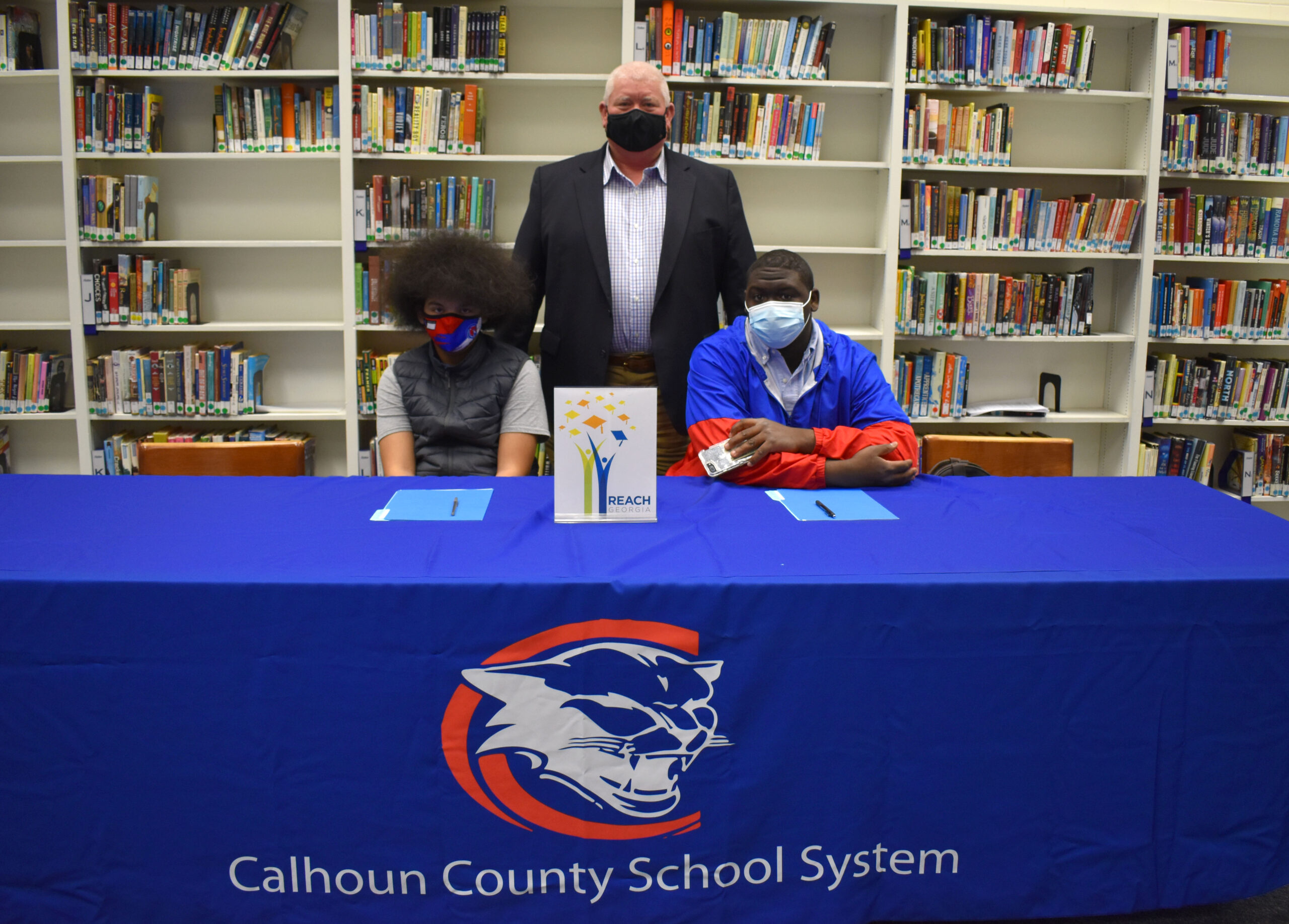 ---
On Tuesday, March 2, 2021 two Calhoun County School System seventh-grade students were awarded REACH Scholarships, which were sponsored by Diverse Power.
The REACH Georgia Scholarship Program is a needs based mentoring and scholarship program aimed to help students achieve postsecondary success. Students who complete the program will receive a scholarship of up to $10,000 ($2,500 per year maximum) to be used toward the cost of attendance at a University System of Georgia (USG), Technical College System of Georgia (TCSG) or eligible private postsecondary institution.
The REACH Scholarship is comprised of a $1,000 donation from a corporation or individual, such as Diverse Power, combined with state and private funding to total up to $10,000. The scholarship can be applied to the cost of attendance at any HOPE-eligible college or university in the state of Georgia. In addition, REACH Scholars should qualify for Pell Grants and the HOPE Scholarship which would provide additional funding bringing a potential combined total of $54,000 to each scholar.
"This scholarship means a lot to me. No one in my family has ever gone to college. Being granted this opportunity will allow me to pursue becoming a computer science engineer. I plan on keeping up my grades as I move forward through my high school career," says scholarship recipient Dennis Johnson.
REACH Students are required to maintain eligibility throughout their middle, high school and college career. Requirements for maintain eligibility include: cumulative grade-point average, attendance, behavior, meeting with his/her assigned REACH mentor and academic coach, attendance of REACH program activities, high school graduation and enrollment in a University System of Georgia (USG) or Technical College System of Georgia (TCSG) institution or an eligible private postsecondary institution of their choice.
College eligibility requirements include full-time enrollment, minimum 2.0 GPA, satisfactory academic progress, the completion and submission of the Free Application for Federal Student Aid (FAFSA) each year of college and staying in good standing of any federal or state educational loan(s) received.
"Thanks to the REACH Scholarship Committee for approving me to get this scholarship. I know the scholarship helps my mother out a whole lot paying for my college education. She is a single parent and I have a twin sister. Sending her kids to college has always been a dream for her," said scholarship recipient Lonnie Grant.