Diverse Power to Receive Electricity from New Solar Plant
News From Diverse Power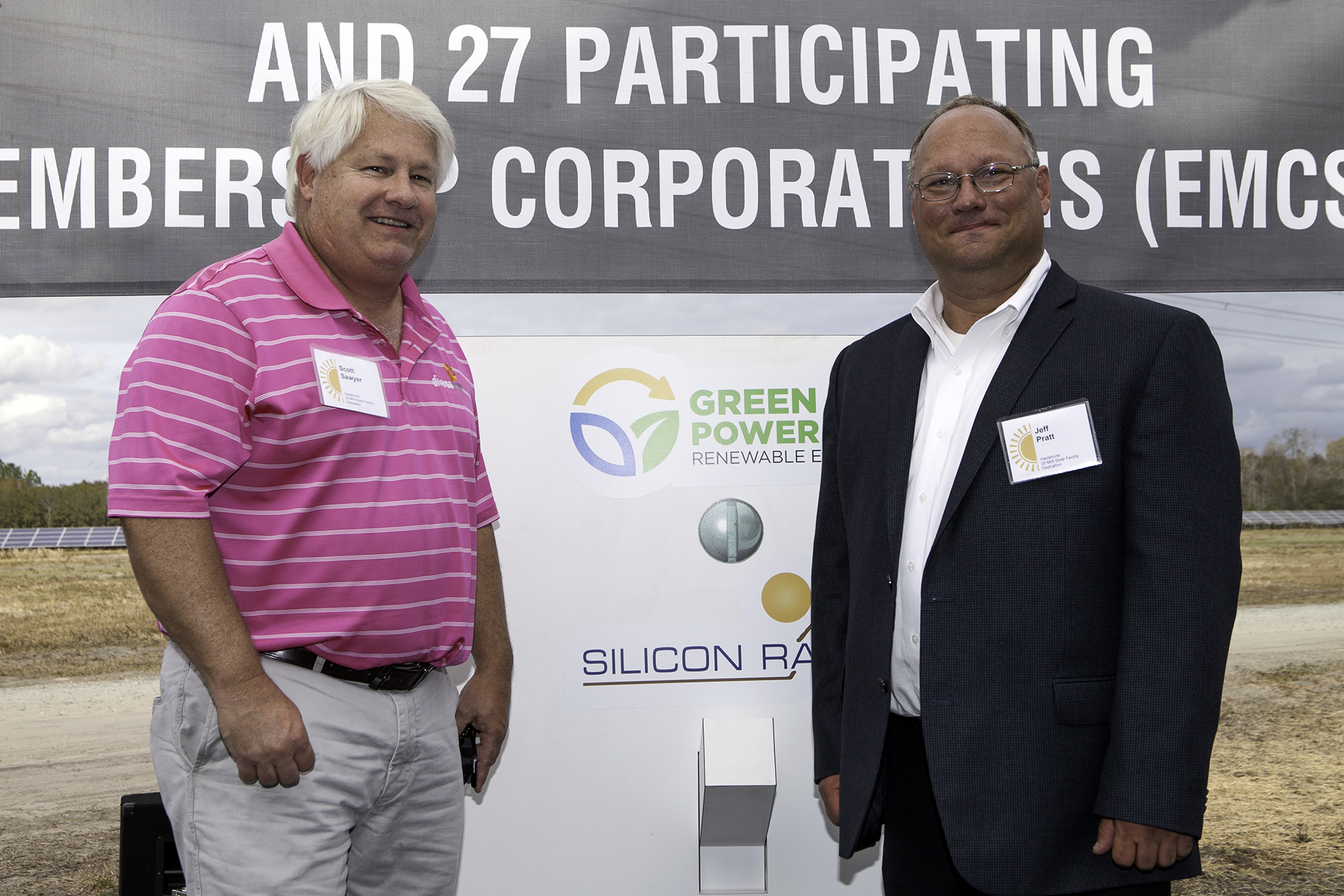 ---
Diverse Power is one of 27 electric cooperatives in Georgia that will receive electricity from a new 20-megawatt (MW) solar generating facility in southeast Georgia.
The ground-based solar facility is located on a 135-acre tract of land near Hazlehurst in Jeff Davis County. With about 87,000 solar panels, it is one of the largest solar generating facilities in Georgia.
The Hazlehurst solar array was developed by Silicon Ranch Corporation in partnership with Green Power EMC, a renewable energy provider owned by 38 of Georgia's electric membership corporations (EMCs). The full output of the facility is being sold under a 25-year contract to Green Power EMC and will be distributed to EMCs participating in the project, including Diverse Power.
The solar facility is expected to produce more than 43,000 megawatt-hours of clean, renewable energy annually, enough to offset 30,000 metric tons of greenhouse gas emissions.
Silicon Ranch and Green Power EMC are also planning a second solar facility in Jeff Davis County. That project will produce about 52 MW of power and is expected to go into service later this Diverse Power President/CEO Wayne Livingston says the cooperative is pleased to participate in this large solar project, which will help produce enough energy for about 3,000 EMC households.
"Solar production is a rapidly developing source of renewable energy in Georgia, and our participation in this project allows our members more access to this important supply of power," says Livingston.
Green Power EMC was the first green energy provider in the state. Created by Georgia's EMCs in 2001, it has been selling green energy since 2003. In addition to solar power, Green Power EMC obtains green power from renewable facilities all over the state, including landfill gas generation, low-impact hydroelectric, and biomass from wood waste. EMCs that own Green Power EMC serve more than 4.2 million Georgia residents.
For more on the EMCs' renewable energy efforts, visit greenpoweremc.com.
Photo caption:
Diverse Power Marketing Services Coordinator Scott Sawyer and Green Power EMC President Jeff Pratt celebrate power production at the 20-megawatt solar power facility in Jeff Davis County.