Diverse Power's Wade Hall retires
News From Diverse Power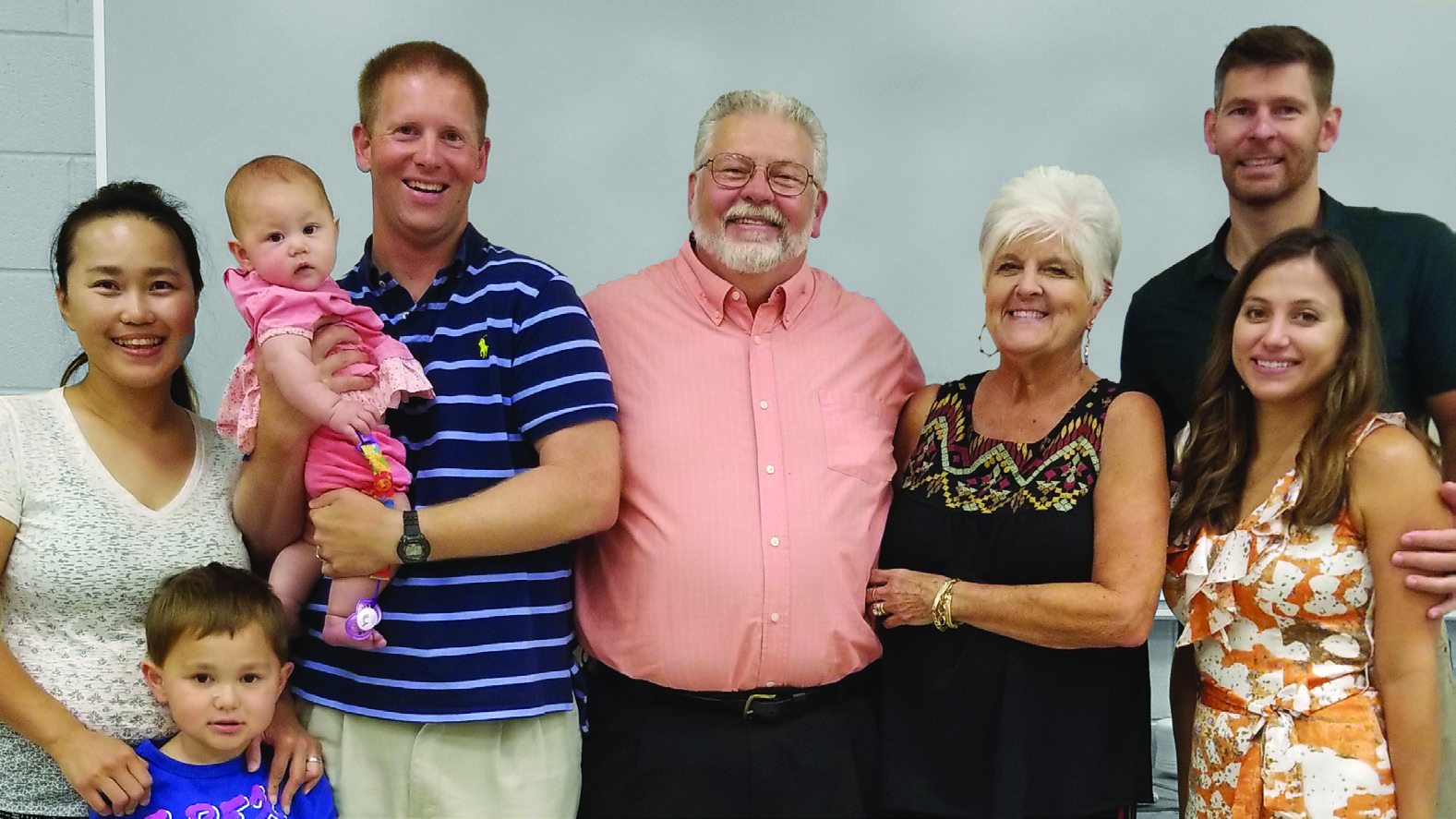 ---
Diverse Power Senior Vice President/CFO Wade Hall retired Aug. 14 after working at Diverse Power for almost 21 years.
Hall came to work at the electric cooperative on Sept. 22, 1997,  as division manager of Administration and Finance. While his role as chief financial officer remained basically the same, his title changed in 2000 to vice president of Administration and Finance and, in 2006, to senior vice president/CFO.
President/CEO Wayne Livingston was impressed with Hall's diverse talents when he hired him.
"One thing that makes Wade so unique is his background," Livingston said at an Aug. 9 luncheon held in Hall's honor. "He has a mechanics and construction background. He understands how a car works, how a boat works and everything that goes with that, which is a unique skill set to go along with being an accountant."
Hall's family members and friends joined the Diverse Power staff, board of directors and retirees at the luncheon at Diverse Power's LaGrange headquarters.
"When you're a CEO you have to pass things off, have to trust people and call on them to do things," Livingston said at the luncheon. "Wade is as trustworthy a person as I've ever known and a very detailed worker. I appreciate his dedication to Diverse Power and the Diverse Power Foundation." Senior Vice President/COO Randy Shepard echoed the accolades.
"One of the biggest compliments you pay somebody when they work somewhere for any significant period of time is they leave things much better than they found them," Shepard said. "Wade has certainly done that." Hall expressed appreciation for employees he worked within the Administration and Finance Department.
"Those are the people who made it such a joy to work here," he said. "You've made these 21 years just the best."