Emphasis on Education: It's time to apply for Youth Tour
News From Diverse Power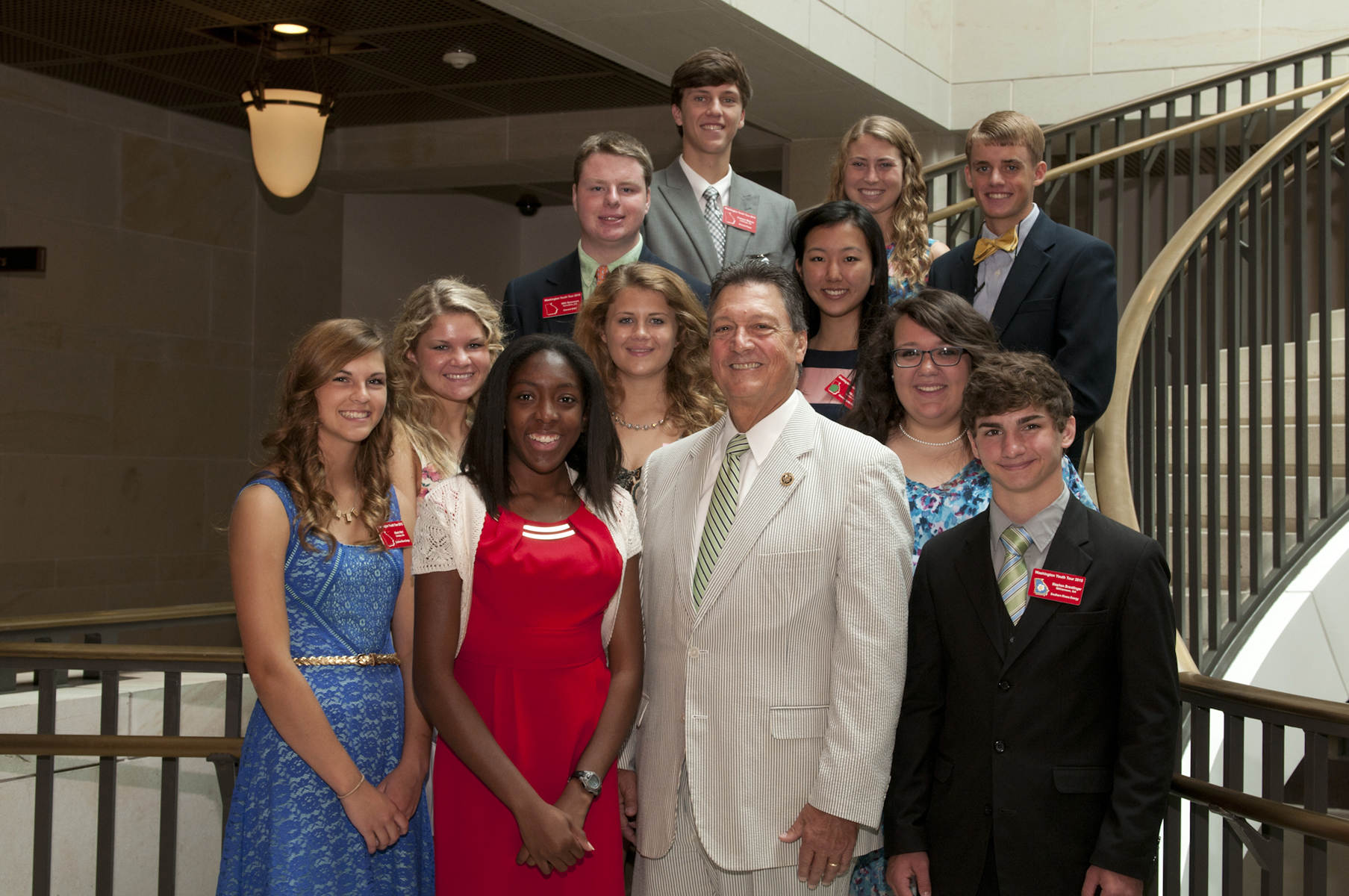 ---
Area high school seniors Kirsten Farmer and Connor Mahan were among 111 student delegates who toured the nation's capital last June as part of the Washington Youth Tour, a leadership event sponsored by electric membership corporations (EMCs) across the nation.
Along with visiting historic sites like Arlington Cemetery, the Smithsonian Museums and the U.S. Capitol, students gain perspective on current events and discover their own role as involved citizens. "For me, it was all about experience," says Farmer, an honor student and senior at Harris County High School. "I got to fly on a plane for the first time, and seeing so many iconic things like you see in textbooks was just amazing."
The daughter of Kasey and Angel Worrells of Pine Mountain, Farmer says getting to know other students like herself was eye-opening.
"You didn't feel judged because you were around so many other people with the same interests," she recalls. "You're only there for a week, but it was crazy how fast we bonded. I'd heard 'This is going to change your life' and thought, 'Yeah, whatever,' but this is legitimate; it is life changing."
With plans to major in biology at the University of Georgia, Farmer found that participating in the Washington Youth Tour helped prepare her for college.
"It definitely helped me with communication and networking," she says. "I love meeting new people, but I'm really shy. On the tour, you have to put yourself out there to get to know all these new people, just like you will when you go to college. The improved skill of communication will serve me throughout my life."
An honor student and senior at LaGrange High School, Connor Mahan says it's hard to pick a favorite part of the tour.
"It's tough to choose just one thing," says Mahan, the son of Jane Mahan, of LaGrange. "I'd have to say seeing the Lincoln Memorial because we had a tour guide who pointed out hidden secrets most people wouldn't know. It was fascinating how one part of his face and body is the war president with a hand clinched and face grimaced, but when you walk around to the other side, it's the peaceful Abe Lincoln with a relaxed hand, face and posture."
Mahan looks forward to keeping in touch with students he met on the trip who share his appreciation for politics, current events and history and says the tour helped him get out of his comfort zone.
"On a social level, you meet new friends, and on another level, it helped me narrow down what I do and don't like, and that's huge," says Mahan. "My personal goals were further shaped through the trip, which definitely strengthened my interest in public policy, government and foreign affairs."
Both students expressed appreciation to Diverse Power.
"I'm truly grateful for being given the opportunity to be a part of the 2015 Washington Youth Tour," says Farmer. "It truly was the greatest experience that I have ever participated in."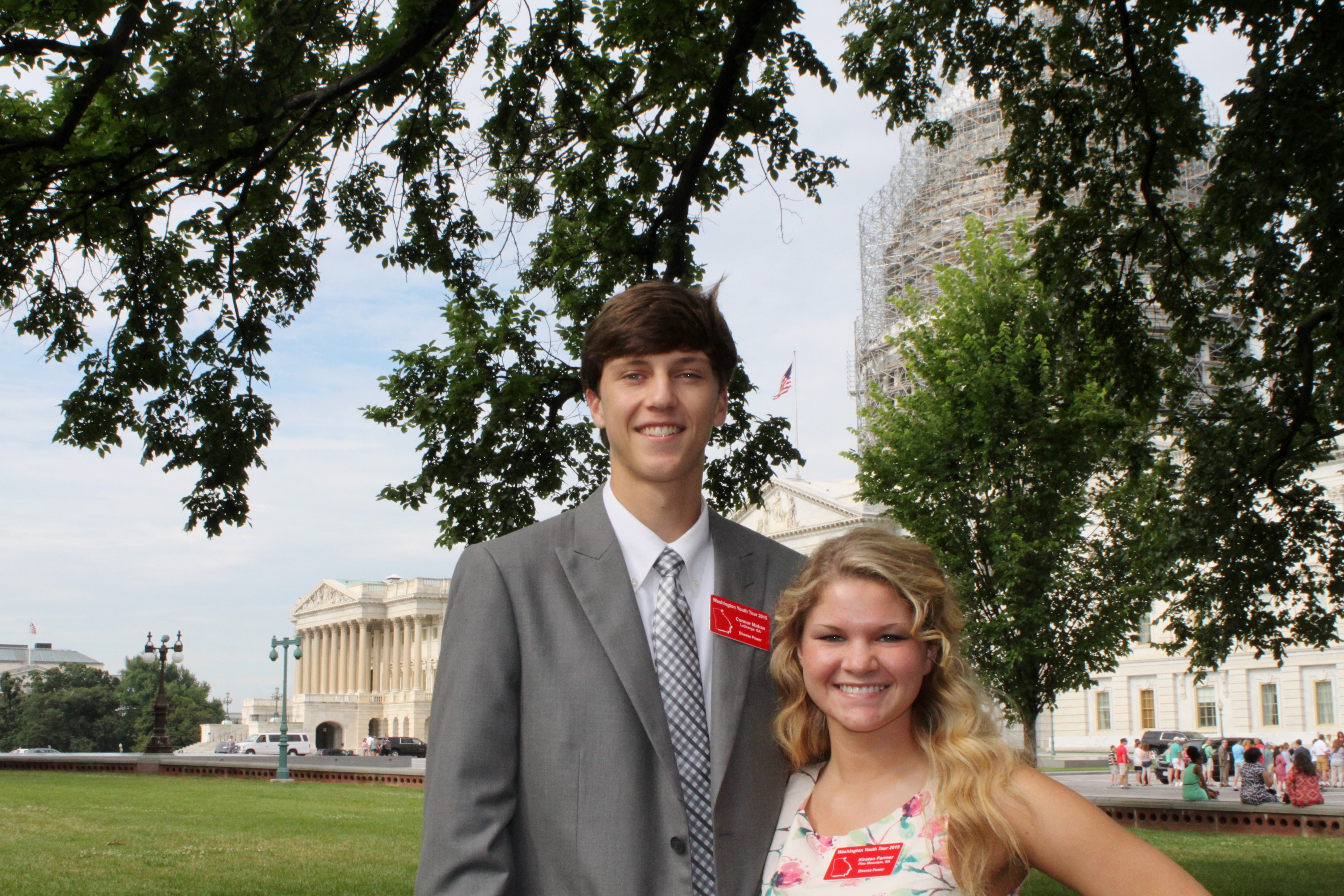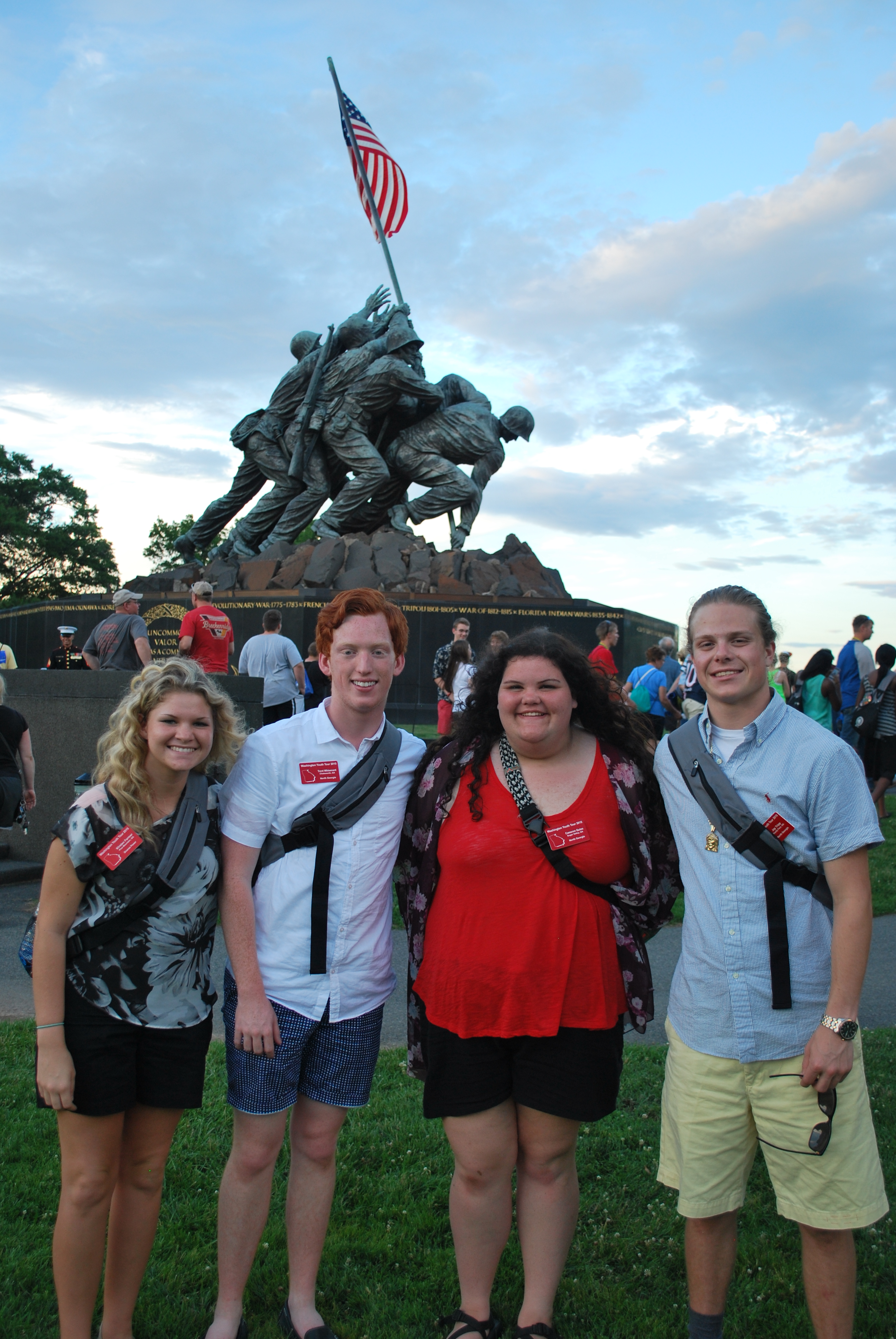 Photo captions:
1. Meeting Georgia Third Congressional District Representative Lynn Westmoreland, second from right in front row, was one of the highlights of the Washington Youth Tour for Diverse Power delegates Kirsten Farmer, far left on second row, and Connor Mahan, far left, top row. (Daniel Peck photo)
2. Connor Mahan and Kirsten Farmer represented Diverse Power as delegates on the 2015 Washington Youth Tour. (Byron McCombs photo)
3. Diverse Power WYT Delegate Kirsten Farmer joins North Georgia EMC delegates at the U.S. Marine Corps War Memorial, from left: Farmer, Trent Whisenant, Cameron Quinn and Jay Tripp. (Beth McMillan photo)