Holy COW!
News From Diverse Power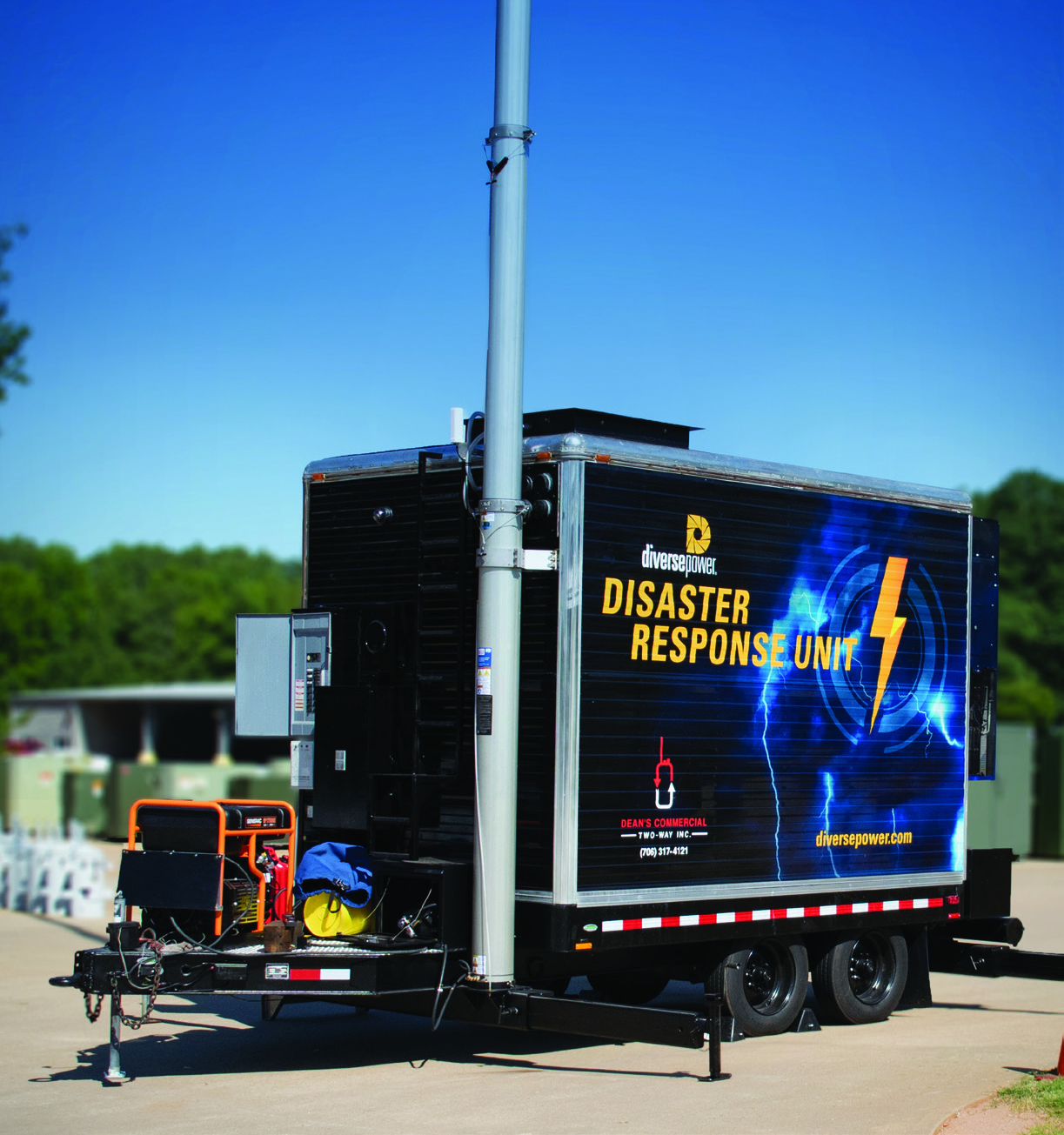 ---
This cell on wheels (COW), telecom infrastructure placed on a mobile platform, will enable Diverse Power to better respond and assist natural disaster affected areas.

Currently Diverse Power, Flint Energies, Snapping Shoals EMC and Cobb EMC, Harris County government and Georgia Right of Way have joined together in building a (TETRA) radio system, which efficiently and economically covers close to 50 percent of the state of Georgia.
"With this radio system, Diverse Power and its partners can assist and receive assistance, knowing we have a dependable source of communication and asset location," says Diverse Power Senior Vice President and Chief Operating Officer Randy Shepard.

The COW will enhance our capabilities by augmenting coverage within the affected areas of the radio footprint. It can be used to quickly bring a damaged site back on-line and to provide radio coverage for crews working outside the footprint while assisting others.

The COW is fully equipped with a 70-foot pneumatic tower, generator and battery backup and allows for full connectivity, even in remote areas affected by storms and natural disasters. This allows Diverse Power crews and outside crews to have a strong and reliable network of communication.