Kathleen's Red Velvet Cake
News From Diverse Power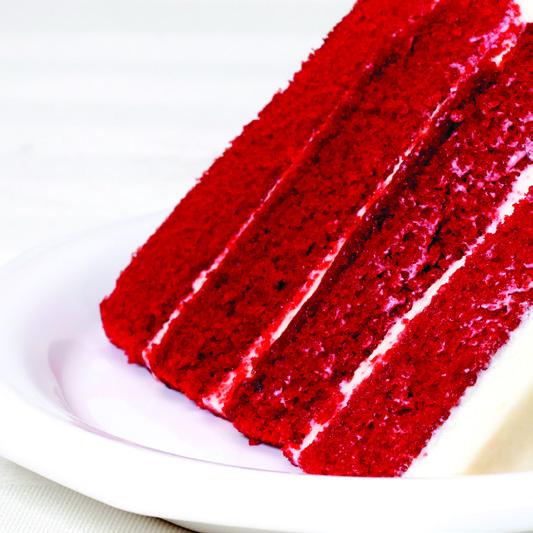 ---
– THE LATE KATHLEEN BOYD, FORMER ASSISTANT TO THE PRESIDENT/CEO, DIVERSE POWER | LAGRANGE, GA.
INGREDIENTS
1-1/2 cups granulated sugar
2-1/2 cups all-purpose flour
2 teaspoons cocoa
1 teaspoon salt
1 teaspoon baking soda
2 cups cooking oil
2 teaspoons vanilla extract, divided
1 cup buttermilk
1 ounce red food coloring
2 eggs
1 teaspoon white vinegar
1 (16-ounce) box powdered sugar
1/2 cup margarine, softened
1 cup chopped nuts
1 (8-ounce) package cream cheese, softened
Mix together granulated sugar, flour, cocoa, salt and soda. Add oil, 1 teaspoon vanilla, buttermilk and food coloring. Mixing well, add eggs one at a time and then add vinegar. Pour into three greased and floured round cake pans. Bake at 350 degrees for 25 minutes. Cool completely on wire racks.

For icing, combine powdered sugar, 1 teaspoon vanilla, margarine, nuts and cream cheese; mix well. Spread on and between cake layers.