LOOK WHO WENT ON TOUR!
News From Diverse Power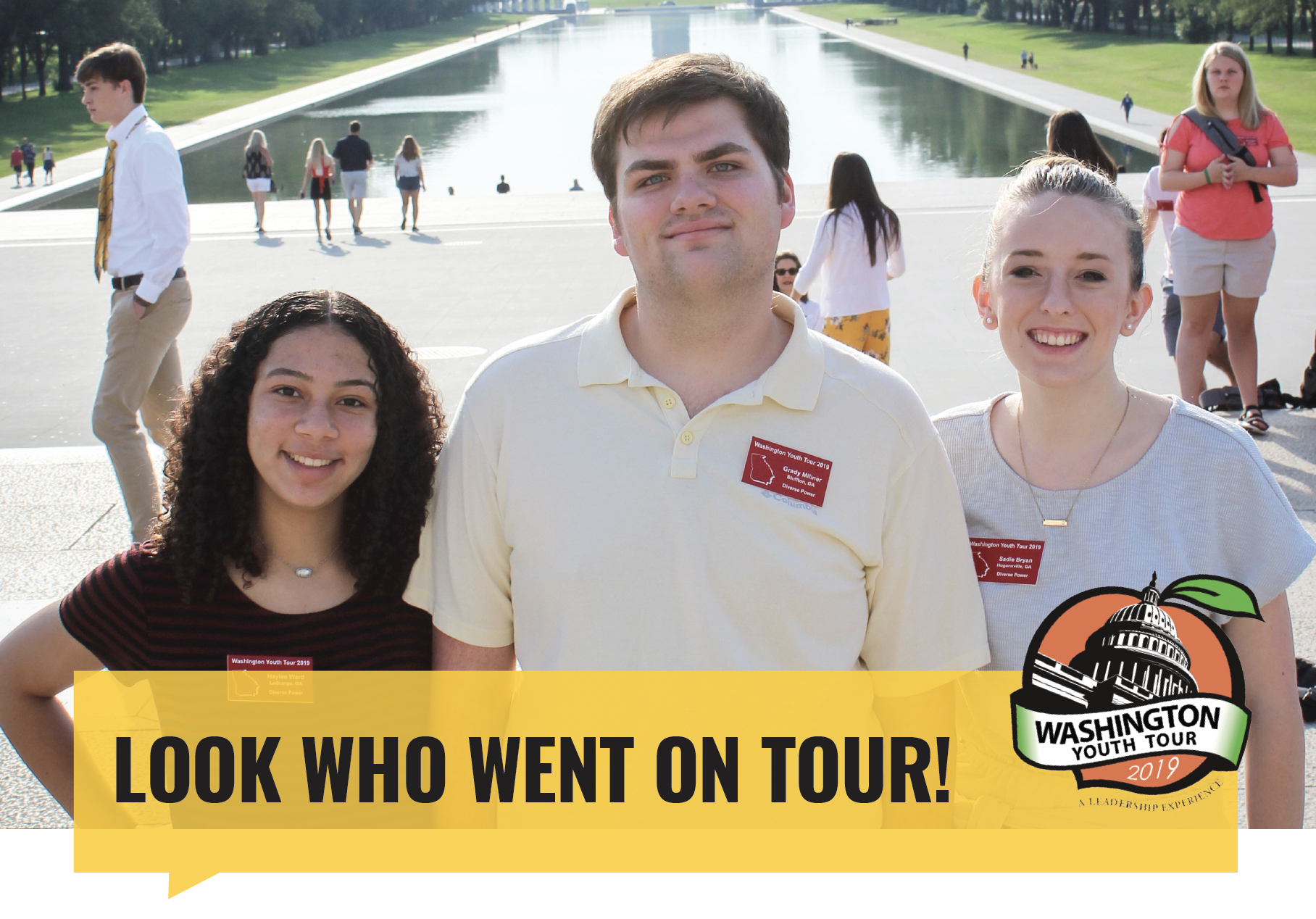 ---
Selection for the weeklong leadership tour of the nation's capital is based on an applicant's grades, extracurricular activities, civic responsibility and leadership potential.
Diverse Power annually chooses two or three delegates from its 14-county service area. Applicants submit two recommendations and write an autobiographical essay including their future plans and goals. Semifinalists are interviewed and selections are made each spring.
Last summer's WYT delegates were Sadie Bryan, of Hogansville; Grady Miliner, of Bluffton; and Haylee Ward, of LaGrange, featured on the cover of this month's Georgia Magazine.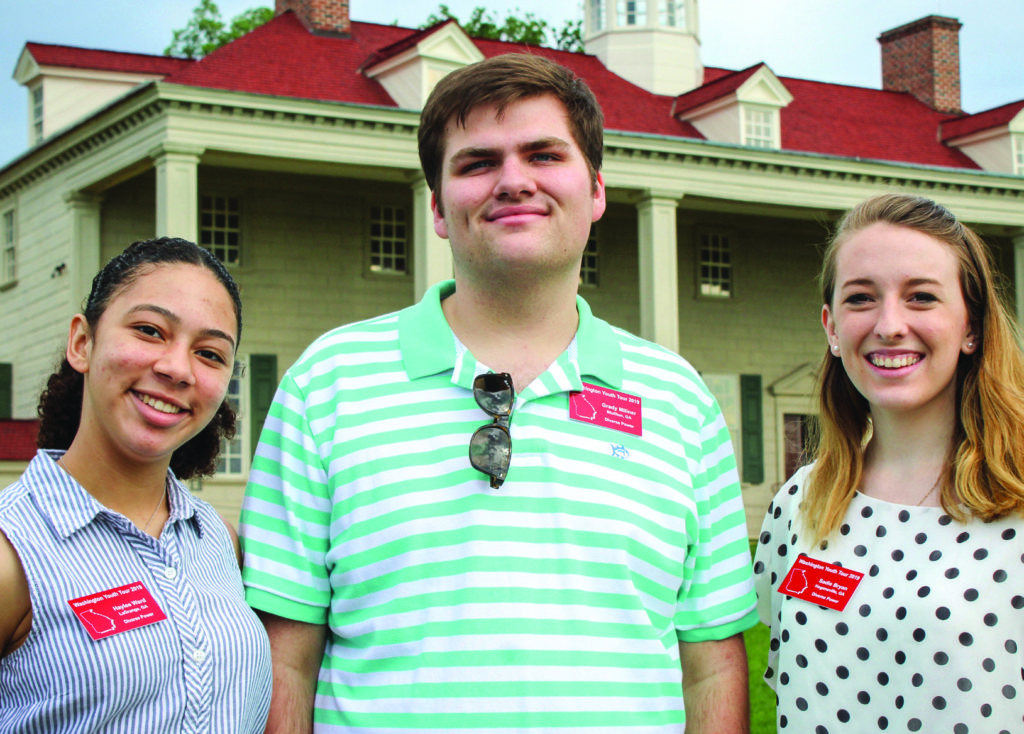 Sadie Bryan, the daughter of Daniel and Janice Bryan, of Hogansville, maintained a 4.0 high school grade-point average while attending home school.
Sadie was active in both her school and community throughout high school where she was involved in National Society of Collegiate Scholars, Troup County Chamber of Commerce 2017 Youth Leadership Program, student government, drama club, ballroom dance, study hall and Teen Pact Leadership. Sadie was also a volunteer at the Biblical History Center where she volunteered more than 200 hours, performing duties such as welcoming guests, aiding in summer programs and as an assistant docent.
"She is a caring, driven young woman with a desire to accomplish great things in life," writes Biblical History Center Director of Education and Programs Morgan Cantrell.

Sadie is currently attending Bryan College where she is pursuing a degree in Mechanical Engineering.
When asked if she would recommend WYT, Sadie replied, "Definitely! The Washington Youth Tour was an amazing opportunity for me to learn about leadership, politics, and cooperative programs alongside others who shared my passions and interests."

"The Washington Youth Tour was an experience I will never forget. Having the ability to tour Washington's greatest monuments throughout the course of the week was exhilarating. It was great to be able to tour with so many amazing delegates."

– Grady Miliner
Now a freshman at Georgia Southern, Grady Miliner is the son of Raddie and Katie Miliner, of Bluffton.
As a Pataula Charter Academy high school senior, Grady maintained a 3.84 cumulative grade-point average and participated in several school organizations including Student Government Association, Pataula Charter Academy Student Ambassadors and National Honors Society (NHS), where he served as NHS president.
"Grady has consistently impressed me with his ability to excel in all aspects of academics," says Lana McFather, Pataula Charter Academy English and language arts teacher and NHS advisor.
"In addition to being academically advanced, Grady has a true heart for others and is willing to serve to help anyone who has a need," she adds.
Washington Youth Tour was Grady's first time visiting Washington, D.C.

Haylee Ward, the daughter of Earnest and Jennifer Ward, of LaGrange, attended Troup High School and maintained a 4.0 high school grade-point average.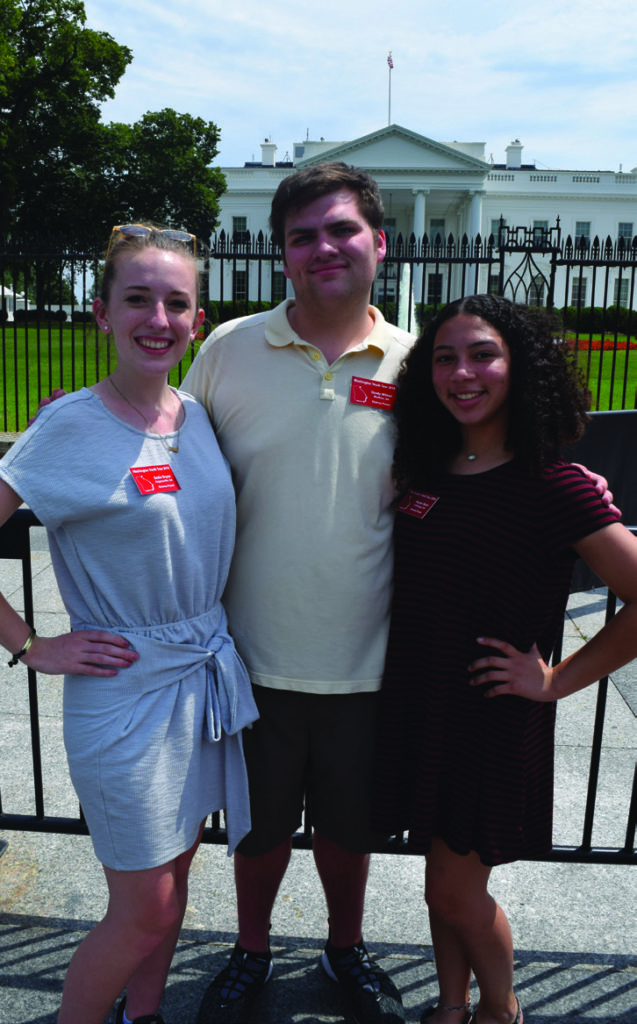 While attending Troup High, Haylee was active in many school and community organizations including Beta Club, Fellowship of Christian Athletes (FCA) Leadership, marching band, student council, Interact Club, Thespian Society, Troup County Leadership Program and Dream Team at New Community Church. She was a volunteer at West Georgia WellStar Medical Center, LaGrange Police and Fire Camp, Callaway Gardens and Ark Refuge Ministries.
"The word that comes to my mind when you say, "Haylee Ward" is 'energy,'" says Troup High School Counselor Bridget Benefield.

"Haylee is the person in this school most open to new experiences of anyone I've seen in my career as a counselor. Haylee is enthusiastic, inquisitive, intelligent and an outside-the- box thinker."