Goblin Cheese Ball
News From Diverse Power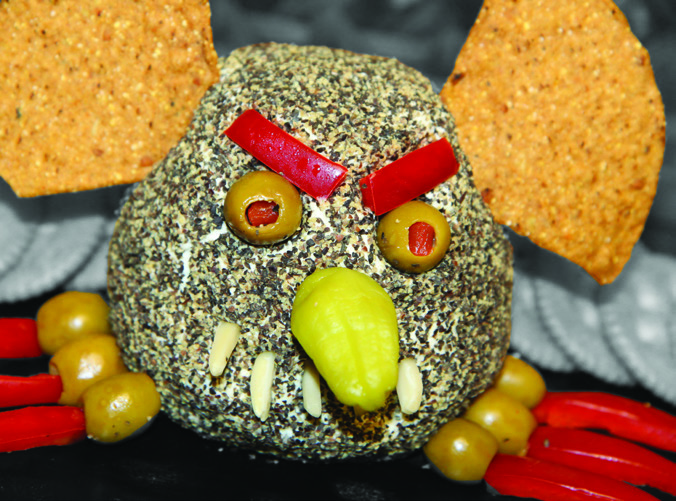 ---
– 2 (8-ounce) packages cream cheese, softened
– 8 green olives stuffed with pimento, divided
– 1 package dry ranch dressing mix
– 1 red bell pepper, sliced
– 1 pepperoncino pepper
– coarse black pepper
– slivered almonds
– 2 tortilla chips
– assorted crackers
Mix cream cheese and ingredients of ranch packet thoroughly. Form into a ball and cover with plastic wrap. Chill for about 1 hour or until firm. Unwrap cheese ball and roll in coarse black pepper until evenly coated.
To garnish, place on a serving platter and apply tortilla chips for ears, 2 green olives for eyes, bell pepper slices for eyebrows, pepperoncino pepper attached with a toothpick for nose, and slivered almonds for jagged teeth. Add 6 olives for toes with red pepper strips for toenails. Serve with assorted crackers.
Variations: Roll cheese ball in pecans, paprika or parsley. For hair, garnish with shredded red cabbage or any other food option. Have fun creating your own scary goblin!