Our new and improved website
News From Diverse Power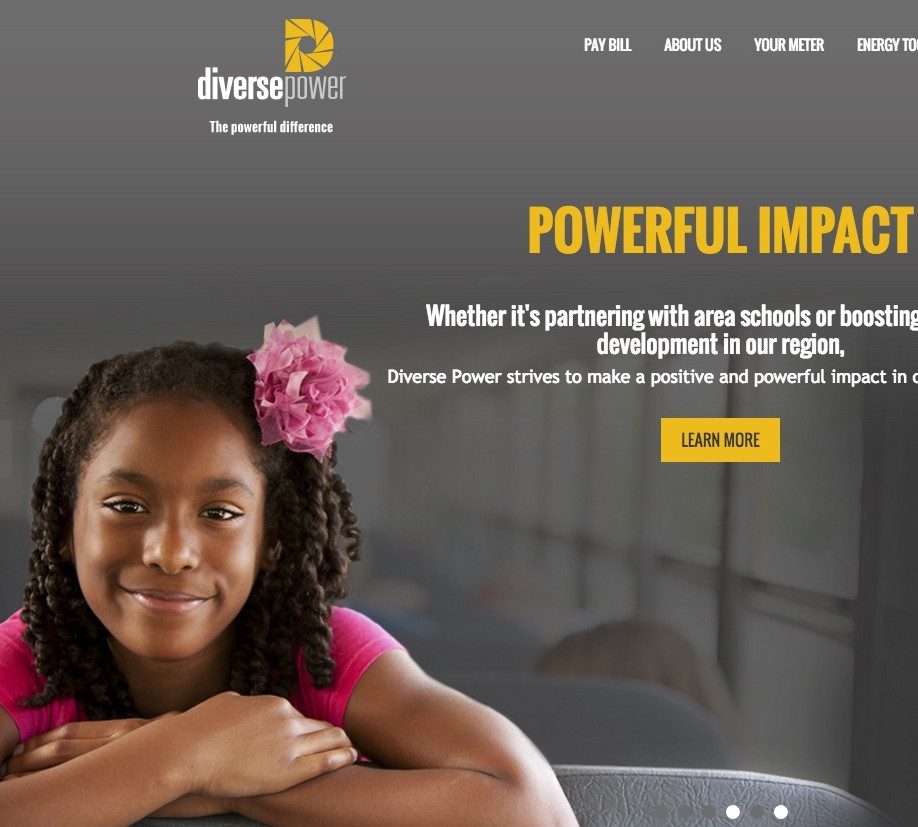 ---
If you've visited our website at www.diversepower.com in the past few weeks, you've surely noticed some big changes. We've put a fresh, new face on our Internet presence.
We made the decision earlier this year to redesign our website with extra attention on making information more easily accessible, especially to our members who view the site on their mobile phones and tablets.
When our current site was launched in 2006, it boasted the best technology and latest web techniques of the day, but we all know how rapidly communications technologies advance. The time definitely had come to revamp our website.
Prior to the redesign, members who visited our site via mobile devices – about 25 percent of our website traffic – were able to access only three or four pages of our multi-page site. Since this segment of our membership continues to grow, we knew it was only fair to upgrade our website in functionality and content in order to serve them the same way we serve those who view the site on their computers.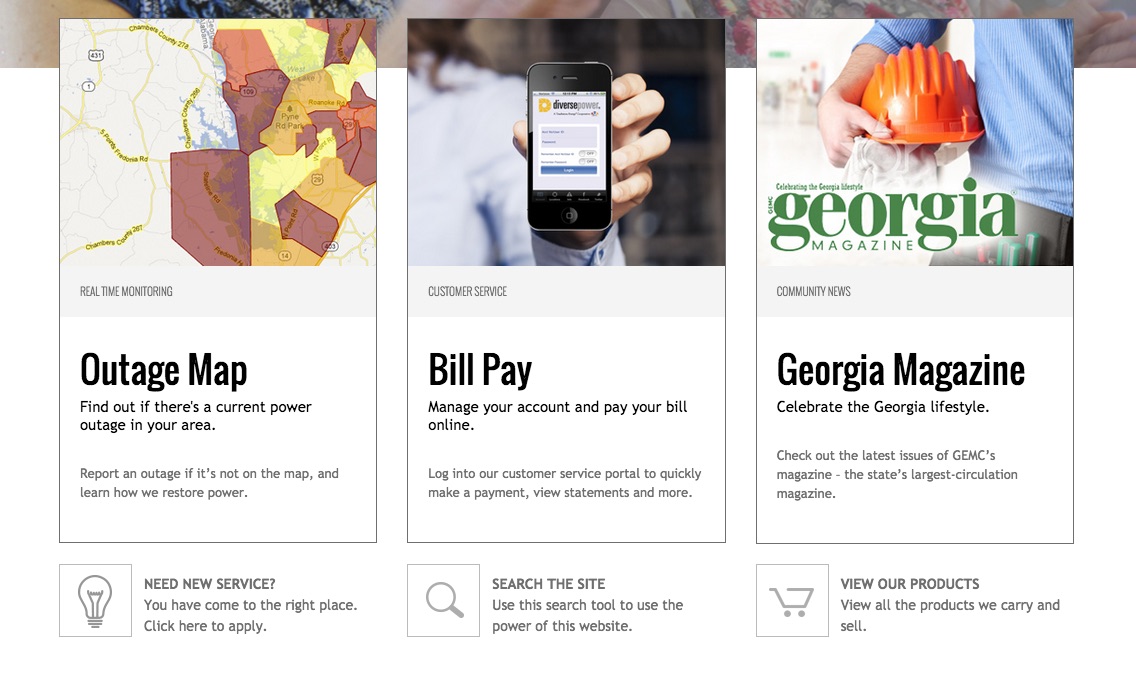 Now, regardless of the device you use to access www.diversepower.com, you'll enjoy the full experience of our updated website, which includes a sharp, new look and even more of the valuable content you've come to expect.
The redesigned site is visually stunning and easier than ever to navigate with updated information throughout. More than before, the redesigned site provides access at your fingertips to various ways to pay your power bill, outage information at a glance, and details on products, rates and services. Our new homepage routinely will feature promotions and important information in a timely manner.
Again, even if you access our site on your mobile phone or tablet, you'll now be able to do everything you could on the computer, whether that's to look up electric rates or download a scholarship application.
If it's been awhile since you visited www.diversepower.com, we hope you'll tour the redesigned site soon. Let us know what you think.