Recipes are in and testing continues
News From Diverse Power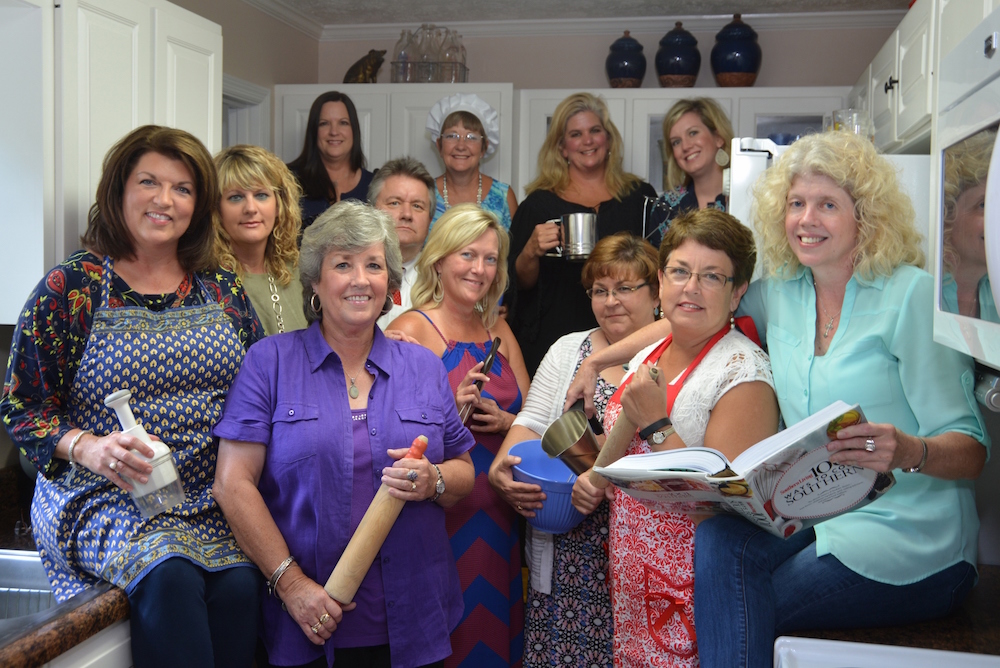 ---
A team of Diverse Power members and employees continues to test recipes for the electric cooperative's upcoming history/cookbook.
Set for publication in 2016, the hardbound book will feature color photography of dishes prepared by volunteer testers who have been sampling recipes since submissions started coming in last September. Of the 300-plus recipes received, about 200 will be included in the book. Each recipe will be tested before inclusion to assure proper measurements, cooking times and ease in preparation.
For the past year, recipe testers have prepared everything from Rum Balls to Redneck Suchi (aka, Cream Cheese Rollups). While the deadline for recipe submissions was Aug. 1, testing will continue through October.
Recipe testers include Diverse Power members Sherri King, Wes and Leslie Leonard, Kim Shepard, Cathy Smith, Heather Thompson, Kaye Pruitt White and Tina Yearta; Diverse Power employees Lisa Booth, Teresa Callaway, Paula May, TeResa Torbert; Georgia Right-of-Way employee Maurice Houston; and cookbook author, Jackie Kennedy.
"It didn't take long to learn that Diverse Power members and employees love their sweets," says Kennedy, noting that submissions for dessert recipes far outnumber those for other categories. Tasty treats that have made the final cut for inclusion in the book include German Chocolate Pie, Georgia Cornbread Cake and Southern Praline Brownies.
Set to debut at Diverse Power's Annual Meeting in May 2016, the book will combine the history of the electric cooperative and its Pataula District and feature notable landmarks and tourism attractions within the 14 counties served by Diverse Power.
Too many cooks in the kitchen? No way!
A committee of Diverse Power members and employees is finding it hard to get out of the kitchen these days! For the past year, these volunteers have committed their time and cooking expertise to test recipes for Diverse Power's upcoming history/cookbook. Proving there are never too many cooks in the co-op kitchen are Lisa Booth, Kim Shepard, Sherri King, Wes Leonard, Paula May, TeResa Torbert, Leslie Leonard, Jackie Kennedy, Tina Yearta, Teresa Callaway, Kaye White and Heather Thompson.
(Photo credit: Lee Cathey)