Rum Balls
News From Diverse Power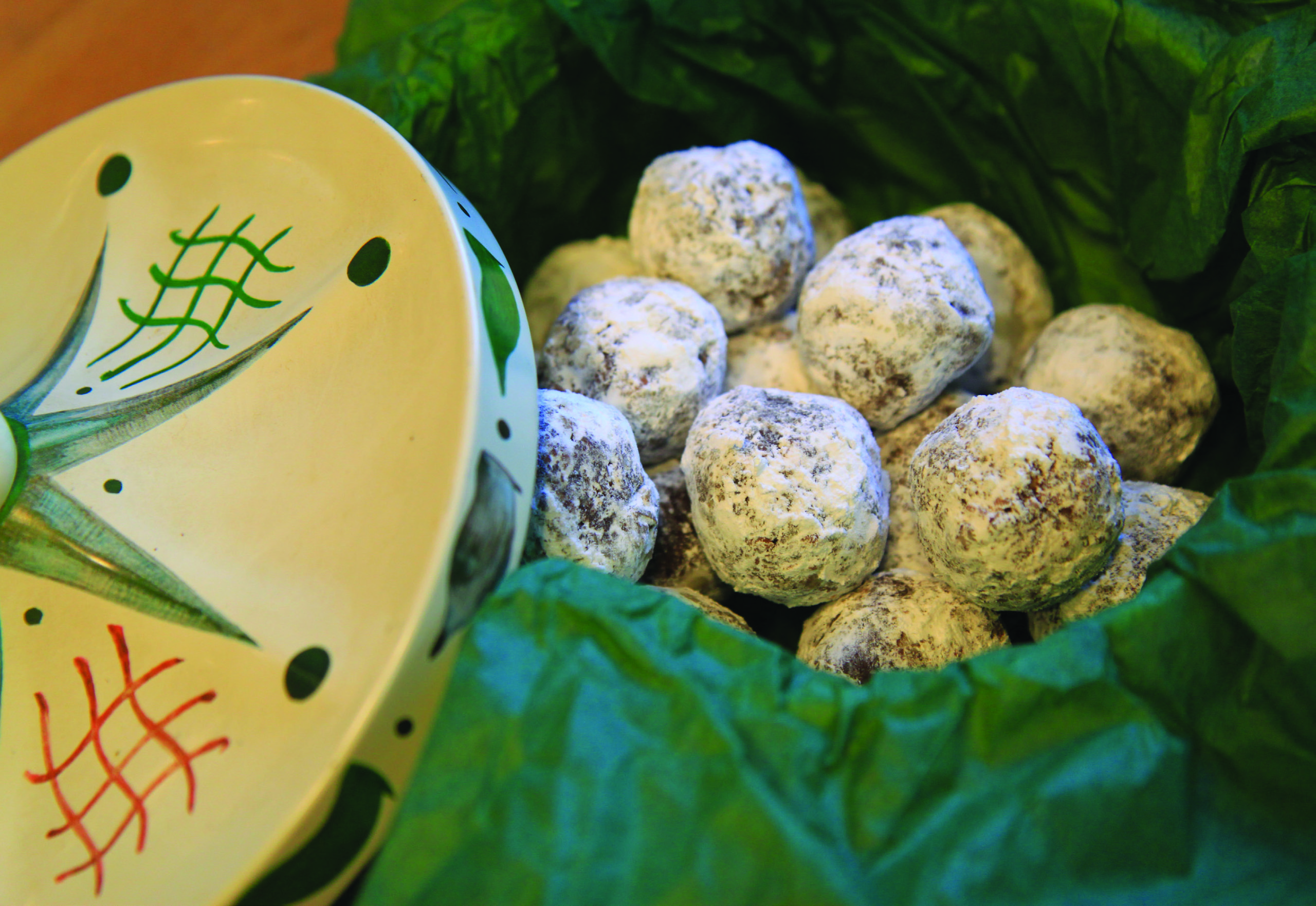 ---
Recipe by: Jackie Kennedy, LaGrange, Ga.
1 (11-ounce) box vanilla wafers, finely crushed (about 2-1/4 cups crumbs)
2 tablespoons unsweetened cocoa powder
1 cup powdered sugar, divided
1 cup finely chopped pecans
2 tablespoons light corn syrup
1/4 to 1/3 cup bourbon or rum
In a large bowl, combine by stirring crushed vanilla wafers, cocoa powder and 3/4 cup powdered sugar. Add pecans and stir. Add corn syrup and bourbon; stir until thoroughly moistened. Shape dough into 1-inch balls and place on a cookie sheet. Put in refrigerator for 15 minutes.
Remove rum balls from refrigerator and roll each in 1/4 cup powdered sugar, coating thoroughly. Keep in a container with a tight lid for up to 2 weeks. Makes 2 dozen.