Service area schools demonstrate sportsmanship and class
News From Diverse Power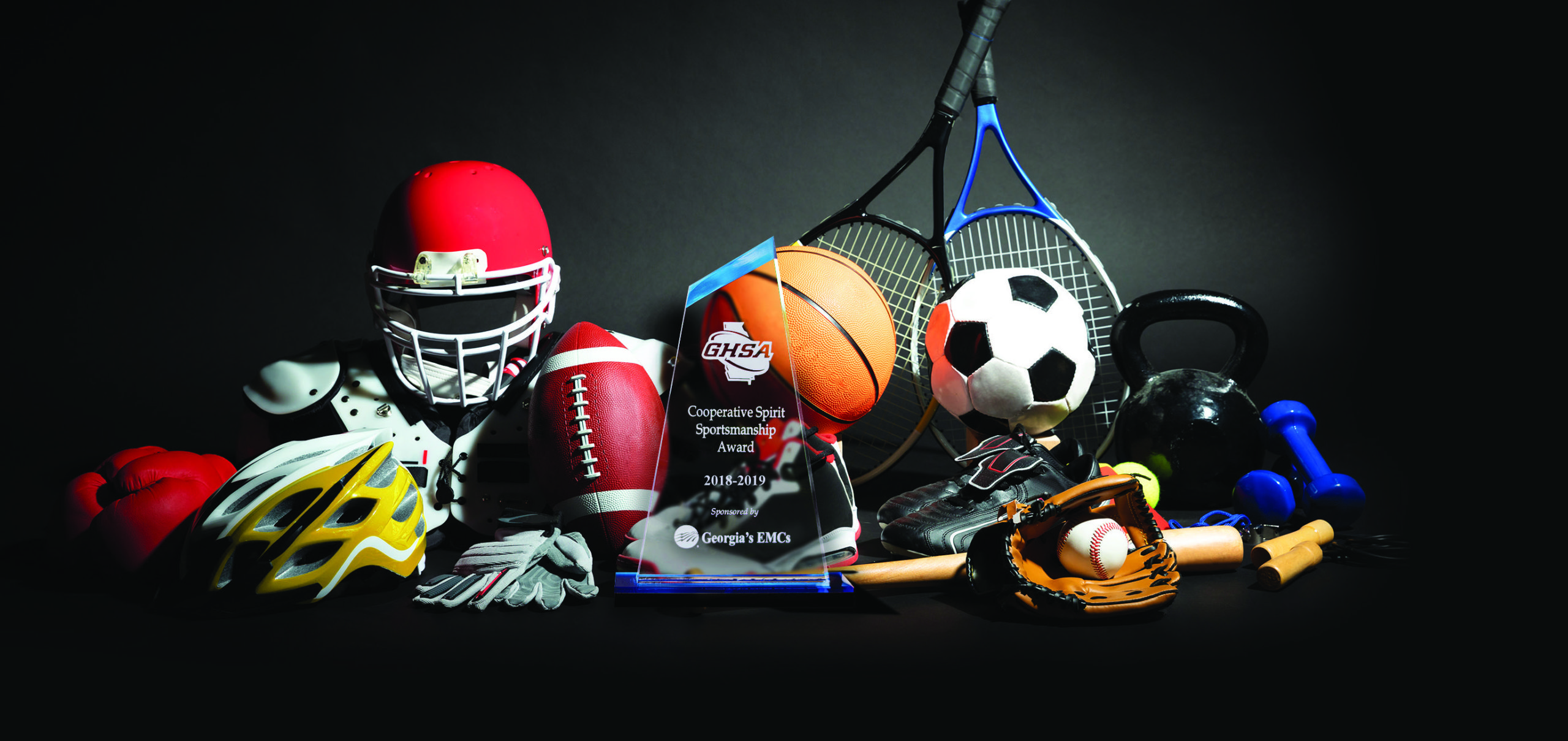 ---
From figuring out their next steps in life to juggling extracurricular activities and schoolwork, high school students have much to accomplish—all while they develop their character and habits that will shape the rest of their lives. For those who engage in athletic activities, this is amplified as they not only worry about their actions in the classroom, but also on the field or court. As the spotlight is often out on student athletes, Georgia high schools continue to equip these young adults with the ability to compete with exemplary sportsmanship and class.
Electric cooperatives also strive to improve the lives of young people in communities across the state and understand the importance of shaping and recognizing tomorrow's leaders. That is why Georgia's EMCs, including Diverse Power, are proud to announce the winners of the 2018-2019 Georgia High School Association (GHSA) Cooperative Spirit Sportsmanship Award: Troup High School (Class AAAA, Region 5) and Callaway High School (Class AA, Region 5).
"Callaway High School is honored to receive the Cooperative Spirit Sportsmanship Award," says Callaway High School Principal Jonathan Laney.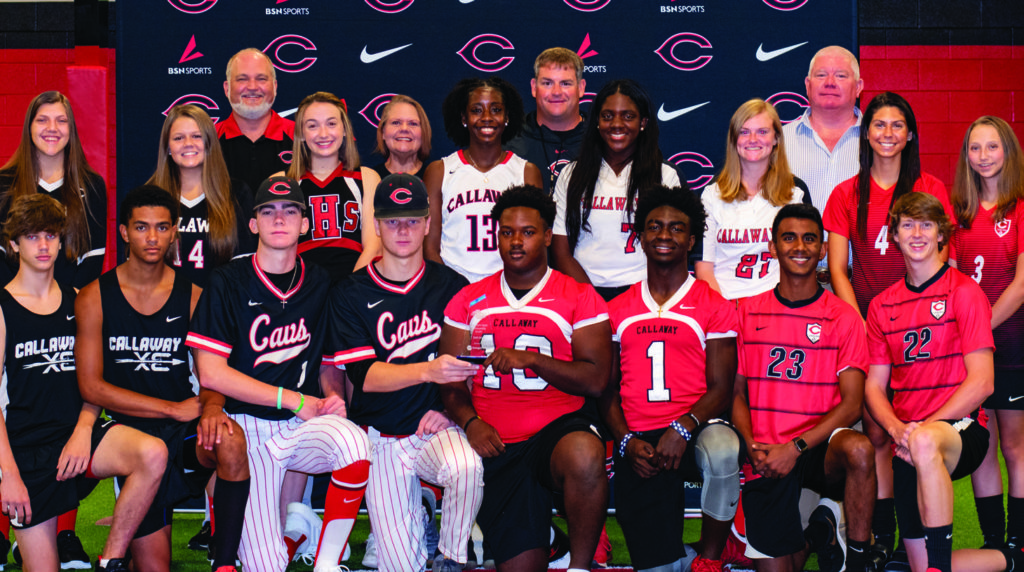 "I am very proud of our student athletes, coaches and fans. As principal of Callaway High, it is always a pleasure when I hear from the community that our students exhibit good character and respectful attitudes. The entire Cavalier family works hard to help instill these traits in our students and we are continually impressed by how well they represent our school. Our school expectations and motto are, 'Be courteous, be capable, be cooperative and always be Callaway!' Our students, staff and community truly embrace these ideals, and we are proud that this shows on the athletic field. We are grateful and humbled to receive this award."
To be considered for this award, students, athletes, coaches, spectators and anyone associated with high school activities programs must illustrate outstanding respect, fairness, honesty and responsibility before, during and after athletic competition.
Only one school in each region within each classification is chosen to receive this annual award. The GHSA takes into consideration all aspects of sportsmanship during events—student athletes on the field as well as fellow students, school staff, parents and game spectators, making the award a tribute to the entire community.
"Every choice a person makes affects what happens down the road," says Diverse Power Residential Services Marketing Coordinator Ken Pope.
"Teaching student athletes about character, about treating others with respect, even when it's hard, instills a better attitude in these future leaders that won't go unnoticed. We are so proud to be able to recognize Troup and Callaway high schools in receiving this award and exemplifying these great qualities," says Pope.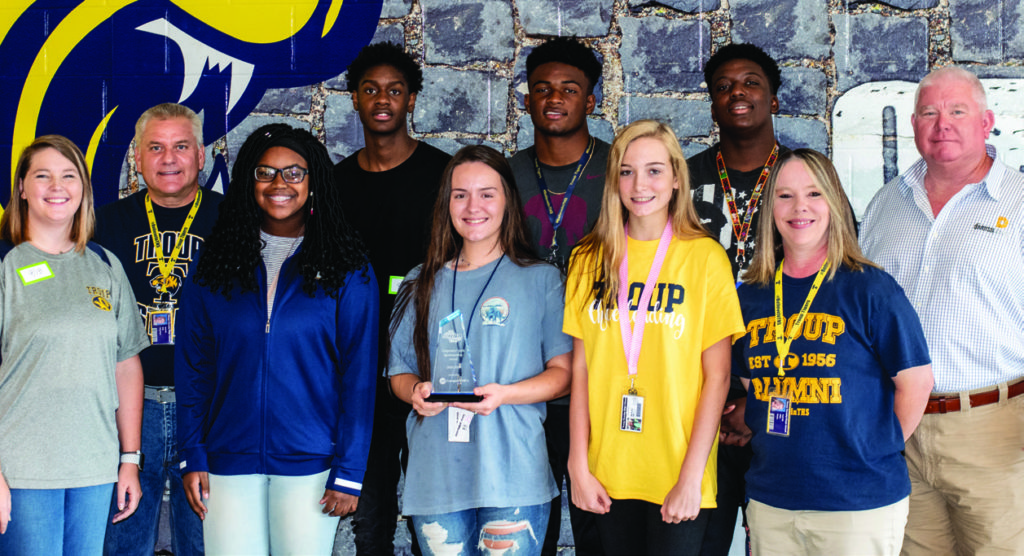 "On behalf of the students, staff, and administration at Troup High School (THS), it's an honor to be the recipients of this Sportsmanship Award. This recognition is a testament to how our kids are working hard to be the best students, athletes and people that they can possibly be, and that is exactly the type of young men and women that we strive to produce here at THS. We are very proud of our Tigers and the extended members of our Tiger family who contributed to us receiving this award and are grateful to Diverse Power and to the Georgia High School Association. Go Tigers!," says Troup High Principal Niki Watts.