Tollerson Receives Cooperative Council's Distinguished Cooperator Award
News From Diverse Power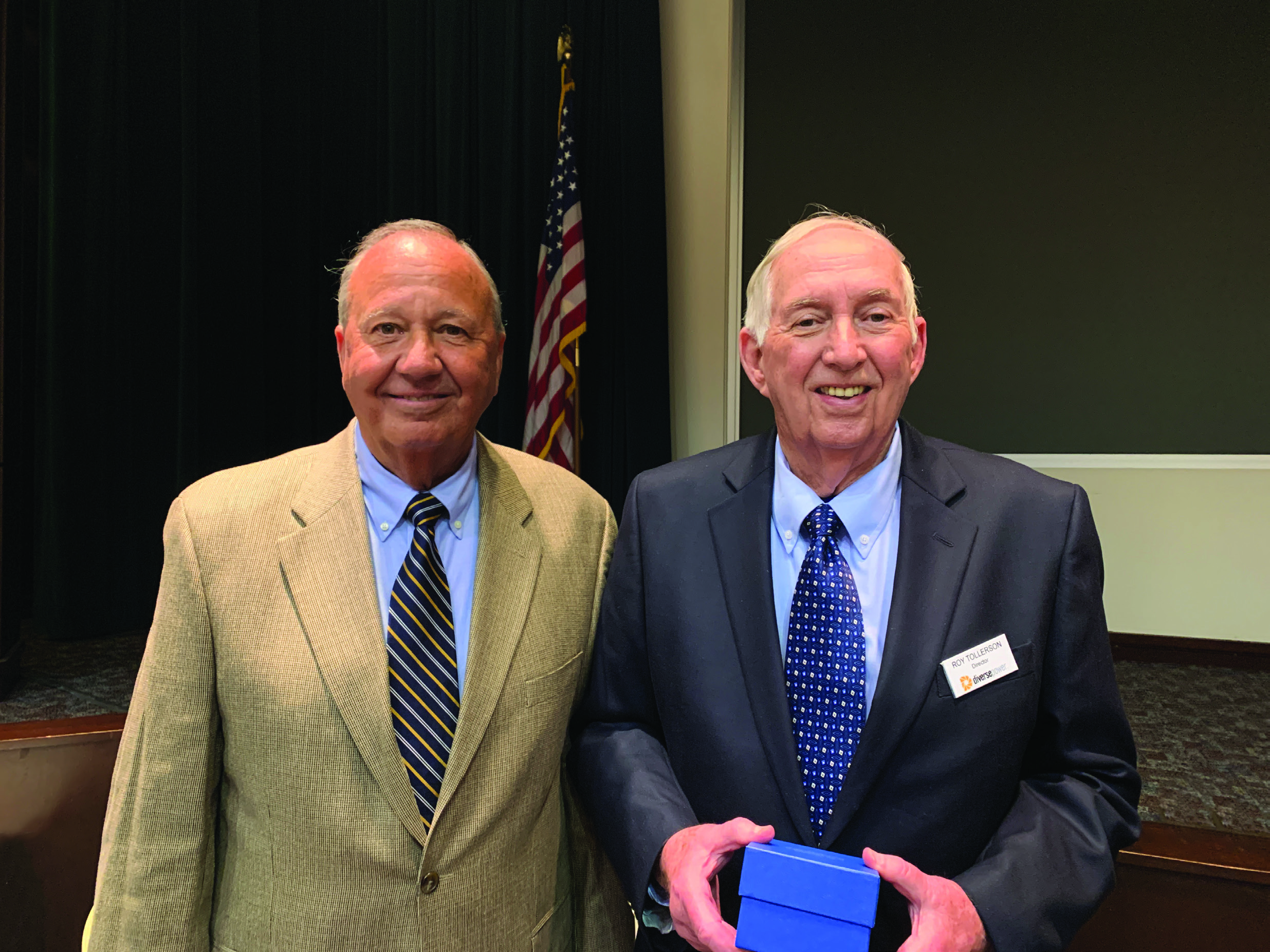 ---
Diverse Power Board Director Roy Tollerson has been named a 2020 Distinguished Cooperator by the Georgia Cooperative Council.
Tollerson accepted the award at the council's annual meeting on March 9 at the Georgia Farm Bureau headquarters in Macon. The honor goes to those who have made outstanding achievements in and exemplary service to the cooperative movement.
"Mr. Tollerson is well-known and loved within his community and has been active in co-op activities at both statewide and national levels for decades," said Diverse Power President and CEO Wayne Livingston.
"Throughout his EMC career, he has been a considerate, professional and genuinely honest man who always had the best interest of the cooperative and its member-owners in mind," continued Livingston.
Tollerson attended Berry College where he received a bachelor's degree in industrial education in 1964 and later earned an advanced education degree from Columbus College. He began his working career as a high school drafting teacher in the Troup County School System. After many years of teaching, Tollerson became the owner and operator of a farm and tractor dealership, while also owning and operating a working farm in Harris County, Ga. Though currently retired, Tollerson owns and leases commercial retail space in historic Warm Springs, Ga.
Tollerson is also a member of First Baptist Church of Warm Springs, the Downtown Development Authority of Warm Springs and past member of the Warm Springs Area Tourism Association.
Tollerson joined the Diverse Power Board of Directors in 1987. 2020 marks his 33rd year of service.
He is a past chairman of the board, past secretary/treasurer and past committee member on numerous committees over his tenure, as well as a past at-large director of Georgia Transmission Corp., serving as secretary.
During his 33 years serving as a director on the Diverse Power Board, Tollerson has been instrumental in overseeing the hiring of Diverse Power CEO Wayne Livingston; increasing Diverse Power consumer, line and employee growth; the construction of 11 new substations; and the construction and expansion of a new Diverse Power headquarters.
Tollerson was also instrumental in the 2001 cooperative name change from Troup County EMC to Diverse Power Incorporated, the implementation of automated meter reading and electronic mapping systems, building or acquiring over 600 miles of fiber and 16 communication towers, the acquisition of Pataula Electric Cooperative from Cobb EMC and building a new Pataula District office. He has also been instrumental in the formation of the Diverse Power Foundation, which has awarded over $2 million in scholarships and community and school grants to date.
Tollerson shares his knowledge and experience of the electric co-op industry to help make the important decisions regarding the business of Diverse Power, keeps the best interest of the members at the forefront at all times and is a valued member of the Board.