Why should you apply to go on the 2019 Washington Youth Tour?
News From Diverse Power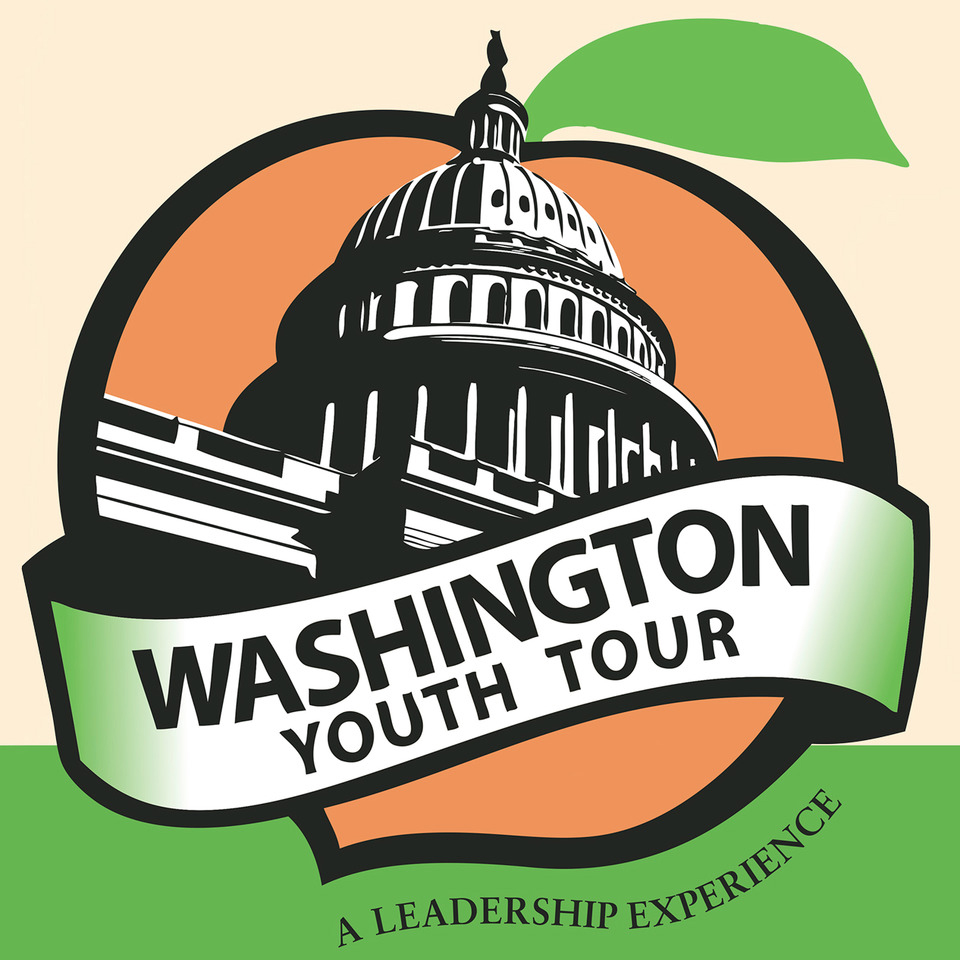 ---
You could stay home this summer, or you could kick it off with a seven-day trip to Washington, D.C., with more than 100 peers who quickly become close friends. On the Washington Youth Tour, you'll laugh until your face hurts, sing songs on a tour bus, crane your neck to look at tall buildings, stand humbled by national memorials and be inspired by leaders. You'll love it so much that you'll cry when it ends. Need more persuading? Check out these 10 reasons to apply!
You'll get to travel.
You'll visit the nation's capital and leave your summer job, siblings and routine behind for a week.
(For some delegates, the Washington Youth Tour is the first time they've flown.)
You'll go on a classic American adventure
The whirlwind week in Washington, D.C., is full of stops at iconic locations, such as the White House.

You'll make new friends.
More than 100 Georgia delegates begin the week as strangers. By the end of the tour, they have developed close bonds that can last a lifetime.

You'll learn a lot.
You are surrounded by venues that highlight science, n art, history, space, American culture and
so much more. Plus, meeting people with diverse backgrounds helps you learn something about them—and yourself.

You can make your voice heard.
You'll spend a day on Capitol Hill, meet your elected officials and get a chance to discuss issues important back home.

You'll practice teamwork and gain leadership experience.
Being around a group of driven peers motivates you to develop your capabilities even further. One student from each state is elected by his or her peers to the Youth Leadership Council and returns to Washington, D.C., in July for a leadership workshop.

You'll connect with opportunity.
You'll get plugged in to the electric cooperative community and are in a great position to learn about scholarships, internships and jobs offered through this network.

You'll take time to reflect.
Stops at the Vietnam Veterans Memorial wall, World War II Memorial, Korean War Veterans Memorial, Arlington National Cemetery and other sites offer an opportunity to acknowledge the sacrifices made for freedom.

You can put it on your resume.
When you apply for college or a job, the Washington Youth Tour can help you stand out. Experiences on the trip can shape your college application, essays and career path. "It opens so many doors in the future," one former delegate says.

It's fun!
Contact your electric cooperative for information about the Washington Youth Tour!