Find value in your Co-op Connections Card
News From Diverse Power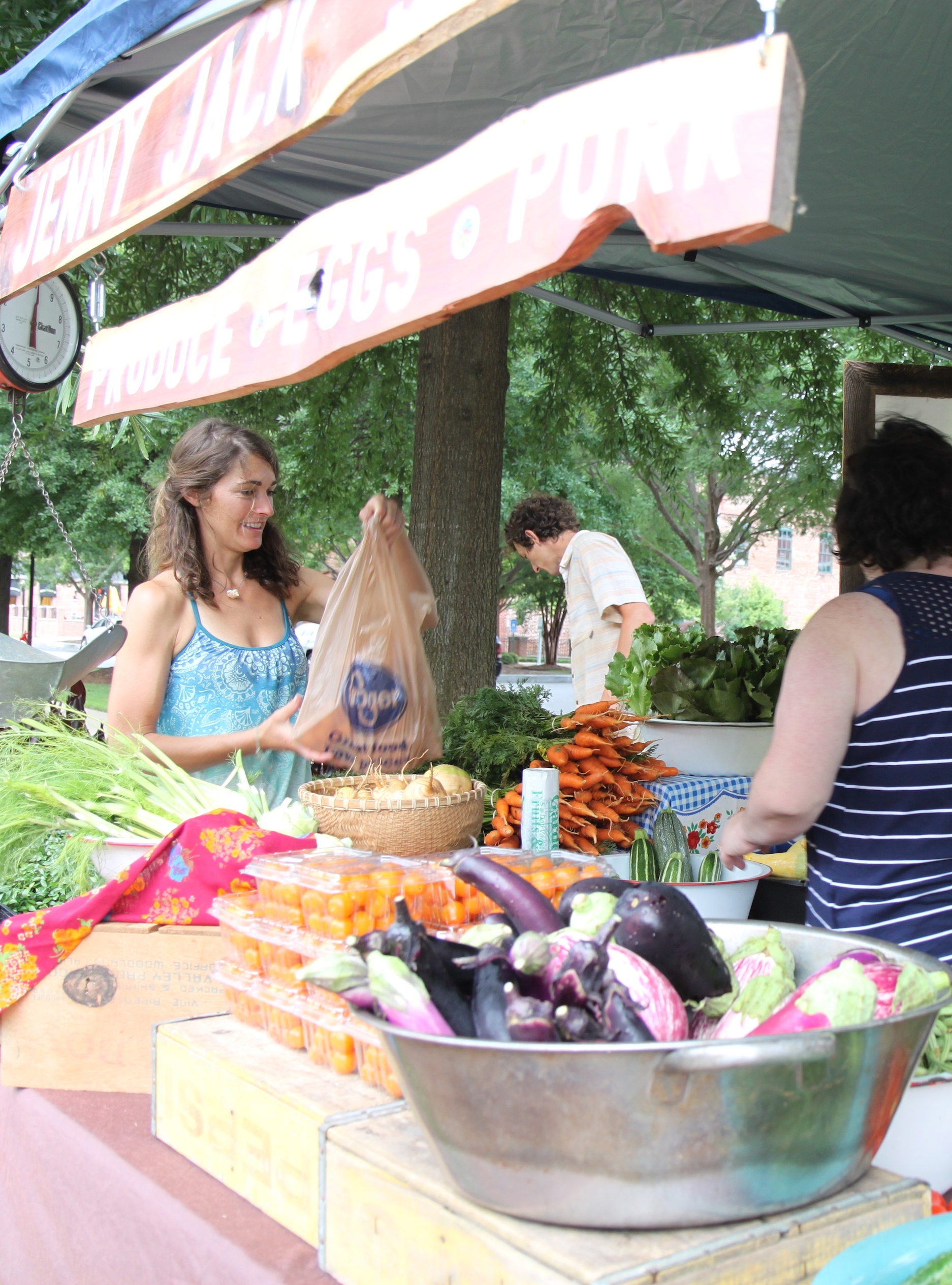 ---
Approximately 100 area businesses participate in Diverse Power's Co-op Connections Card program, which offers money-saving deals to our members and increased business to our partners. There is no cost to businesses to participate in the program.
To learn how your business can become a Co-op Connections Card partner, contact Residential Services/Marketing Coordinator Ken Pope at (706) 845-2000, ext. 347. Some of our Co-op Connections Card deals are listed below. Click here for a complete listing of Co-op Connections Card deals.
Photo Caption: Jenny Jackson of Jenny-Jack Sun Farm in Pine Mountain assists a customer at Market Days on Broadway, the Saturday morning market offering local and organic grown foods and other goods in uptown Columbus. Jenny-Jack Sun Farms and Market Days on Broadway both will be included in Diverse Power's upcoming history/cookbook featuring area attractions. Photo Credit: Jackie Kennedy
Retail
An Affair to Remember Bridal Boutique
LaGrange, Ga……………706-416-2396
10% off non-sale gowns.
Cat's Meow
Hamilton, Ga. …………..706-489-3025
10% off framing only.
(The) Cowboy Shop
Roopville, Ga. …………..770-854-6913
10% off all in-stock merchandise that is not already on sale or discounted.
Duracoat LLC
Shiloh, Ga. ………………706-580-4903
$50 gift card with camo or carbon fiber to gun or bow. (Anything under $250 excluded.)
Jenny-Jack Sun Farm
Pine Mountain, Ga……..706-333-4479
10% off all sales of $10 or more.
M.L. Awbrey Inc
Roanoke, Ala…………….334-863-2213
5% off all Carhartt and Georgia Boots; extra 5% off ladies Carhartt; 10% off qualifying gifts.
Pine Mountain Loft & Gallery
Pine Mountain, Ga. …….706-663-7663
5% to 10% discount to cardholders on featured items.
Storage and Rentals
AAA Self Storage
LaGrange, Ga……………706-845-9700
$50 credit for storage for new customers only.
Hertz Equipment Rental
LaGrange, Ga……………706-883-6172
5% off weekday rentals and one free weekend day (up to 8 hours use).
Leap Frog Storage and Trucks
LaGrange, Ga……………706-882-7745
10% off truck rental; doesn't apply to move-in special.50% off storage rental for first month with two-month minimum rental.